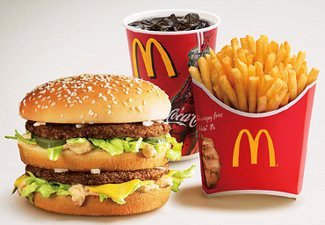 Oak Brook, Illinois – McDonald's Corp. on April 30 announced its first Corporate Social Responsibility & Sustainability Framework that is designed to position the company for the future, while generating measurable, positive impacts for society.
McDonald's released the Framework in conjunction with the Company's 2012-2013 CSR & Sustainability Report. In creating the framework, McDonald's continued its historically collaborative approach by consulting with suppliers, franchisees, customers and more than a dozen sustainability experts, NGOs and socially responsible investment organizations.
McDonald's 2020 CSR & Sustainability Framework aspirational goals include:
Supporting sustainable beef production by collaborating to develop global principles and criteria, and committing to begin purchasing a portion of beef from verified sustainable sources in 2016
Sourcing 100 percent of coffee, palm oil and fish that is verified to support sustainable production
Procuring 100 percent of fibre-based packaging from certified or recycled sources
Serving 100 percent more fruit, vegetables, low-fat dairy or whole grains in nine of its top markets
Increasing in-restaurant recycling to 50 percent and minimizing waste in nine of its top markets
Increasing energy efficiency in company-owned restaurants by 20 percent in seven of its top markets
"In our new framework, we are focusing on the areas that are core to our business and that can make a real difference," said J. C. Gonzalez-Mendez, senior vice president of McDonald's Global Corporate Social Responsibility, Sustainability and Philanthropy. "For instance, we are breaking new ground with our collaborative effort to source sustainable beef. We will continue to work with multiple stakeholders to develop practical solutions to increase recycling in our restaurants and across the industry. We will continue to meet our customers' needs for choice and balanced menu options, including fruits and vegetables."
"McDonald's is a company with the power to help transform the global food marketplace and to lead its industry towards sustainability," said Suzanne Apple, SVP, Private Sector Engagement, World Wildlife Fund. "While this is a journey and requires a long-term vision, these sustainability goals are a great step forward in addressing issues that are key to McDonald's business and value chain."
"We're on our way to mainstreaming sustainability," said Bob Langert, McDonald's Vice President of Corporate Social Responsibility & Sustainability. "Sustainability doesn't fully happen until the consumer is engaged and connected. In addition to catapulting momentum on key social and environmental issues, the difference McDonald's can make is bringing sustainability to the masses, making it part of our everyday business life and the lives of our customers."
The theme of the 2012-2013 CSR & Sustainability Report is, "Our Journey Together. For Good." Highlights from the report include:
Committing to the Clinton Global Initiative in collaboration with the Alliance for a Healthier Generation to make nutritious choices and nutrition education a bigger part of the McDonald's experience
Offering fruits, vegetables, or low-fat dairy in Happy Meals in more than 95% of McDonald's restaurants around the world
Sourcing 100% of whitefish from fisheries that are verified sustainable fisheries
Installing approximately 300,000 pieces of more energy efficient kitchen and building equipment in restaurants worldwide since 2010
Of the more than 34,000 restaurants surveyed in 2013, about 90% reported recycling used cooking oil and about 77% reported recycling corrugated cardboard
Check the following link to read/download the Full Report:
http://www.aboutmcdonalds.com/mcd/sustainability/sustainability_CR_reports.html
Source: McDonald's.
About McDonald's
McDonald's is the world's leading global food service retailer with more than 35,000 locations serving approximately 70 million customers in more than 100 countries each day. More than 80% of McDonald's restaurants worldwide are owned and operated by independent local business men and women. For more information, visit www.aboutmcdonalds.com.