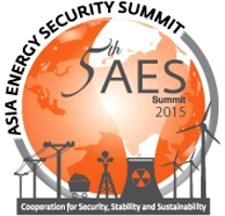 Event Dates: March 02-04, 2015
Location: Gokarna Forest Resort, Kathmandu, Nepal
Organized By: Independent Power Producers Association of India (IPPAI)
About the Event:
After 200 years of western dominance, Asia is once again emerging as the centre of attention. The growing aspirations of the large population in Asia are resulting in huge demand for energy and energy security has become the main driver for both integrative as well as disruptive forces within the region.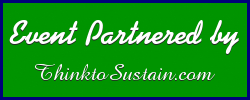 The Independent Power Producers Association of India (IPPAI) is organizing the 5th in the series of its flagship events on energy security – The 5th Asia Energy Security Summit (AESS 2015) in Kathmandu, Nepal, from March 2-4, 2015. This is a Track II diplomacy Initiative, where government and industry leaders, regulators, policymakers, academicians and think-tanks from across Asia discuss and debate issues relating to the entire energy spectrum, particularly the emerging issues and challenges in the Energy landscape of Asia.
The 5th Asia Energy Security Summit shall discuss the geopolitical issues that arise because of the competing demand for energy, while also addressing the environmental concerns that arise because of rising energy consumption. The use of renewable energy, with a special focus on hydropower generation as well as promotion of energy efficiency shall be discussed by industry experts. Most importantly, the Summit shall look at alternative scenarios like the impact of shale gas discoveries and technologies on the global energy markets.
The Summit shall have experts from the industry to showcase latest technologies for securing critical energy infrastructure. Cross-border trade of electricity between the Asian countries could be a game changer for energy security in the region. Harmonization of regulations and policies for cross-border electricity trade shall be one of the important issues to be discussed at the Summit.
ThinktoSustain.com is the 'Media Partner' for the event.
Topics of Discussion at AESS 2015: 
Some of the key topics of discussion for this year include:
Geopolitics of Energy Security for Asia
Challenges and Opportunities for Regional Cooperation in Asia
Geopolitical Implications of the 'Global Shale Gas Revolution'
Middle East Dynamics and Related Uncertainties
Overcoming Maritime Security Challenges – Threats & Trends in the Indian Ocean
Cyber-Attacks and Counter Measures for Protection of Critical Energy Infrastructure
Development of the SAARC and ASEAN Grids – Connecting Tajikistan to Singapore
Opportunities and Challenges for Cross-Border Grid Connections in Asia Coal – Asia's Primary Fuel Choice
Hydropower Development: A Trade Off Within the Environmental Factors
Green Growth Strategies for Sustainable Development

 
Why Attend? 
Discuss trends in the global energy markets, identify prospects and develop solutions along with policy makers, industry captains and academic fore-runners in the energy community
Know about major forthcoming issues from global energy experts
Network with the heads of Industry and Governments from various parts of Asia
Learn about emerging trends in the Asian energy markets from Technical & Commercial experts
Engage in one to one business meetings with top level participants

 
Who Should Attend? 
Government Authorities
Policymakers from Energy
Ministries
Decision Makers
Senior Diplomats
Head of Industries
Technical & Energy Experts
Academicians