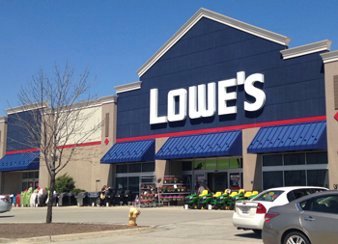 Mooresville, North Carolina – Lowe's announced the release of its 2013 Corporate Social Responsibility (CSR) Report in May, providing a snapshot of Lowe's progress during the past fiscal year in promoting the wellbeing of its employees, its communities and the environment. The report can be viewed on the company's newly redesigned and enhanced CSR website.
The theme of the 2013 report is "A Call to Serve". For nearly 70 years, Lowe's has served communities by doing much more than selling products. The 2013 report highlights the recent work Lowe's has done to improve people's lives and the places they call home.
"We play an important role in providing and improving some of the most fundamental needs that people have – their homes, their careers and their communities," Robert A. Niblock says in the report's CEO Message. "It's a great source of pride for me and the 260,000 employees who make up this company. And it's a great way to show how we value our responsibility to serve and to act to make our communities better."
The report details several milestones Lowe's achieved in important focus areas, including the health and welfare of its workforce, public education, disaster relief and environmental stewardship. The report also includes Lowe's first set of public sustainability goals, which establish new targets for energy use, carbon emissions and waste for the year 2020.
The CSR site uses a mix of stories, videos and interactive features to bring Lowe's commitments to life. Some of the milestones detailed in the report include:
Workplace
The Lowe's Employee Relief Fund distributed more than $ 2.6 million, the largest amount in the history of the fund. Those dollars helped push the fund past $ 20 million in assistance provided to Lowe's employees and their families since 1999.
Lowe's was recognized nationally for its efforts to recruit, train and support America's veterans and people with disabilities. The U.S. Business Leadership Network honoured Lowe's as Employer of the Year.
Lowe's has provided more than 200,000 no-cost health screenings to employees at U.S. locations through its fleet of mobile health-screening units.

Community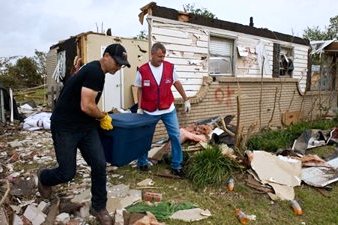 Each year since 1999, Lowe's has partnered with the American Red Cross to serve communities devastated by disaster. Last year, Lowe's surpassed the $ 25 million mark in donations to the Red Cross, becoming one of just a few partners to reach that milestone.
The Lowe's Toolbox for Education grant program funded improvements at 940 schools in 49 states in 2013 and has now served more than 5 million schoolchildren.
Lowe's joined with the Lowe's Charitable and Educational Foundation to reach nearly $ 200 million in community contributions since 2007.

Environment
To operate more sustainably and drive greater savings, Lowe's set 2020 goals to reduce carbon emissions 20%, improve energy efficiency 13% and reduce waste 40%.
Lowe's marked a decade of in-store recycling and reached a rare milestone by surpassing 3 million pounds of rechargeable batteries collected from customers. Lowe's stores recycle rechargeable batteries, CFL bulbs and plastic bags and plant containers.
Lowe's launched a dedicated fleet of natural gas-powered trucks at its regional distribution center in Mount Vernon, Texas, and began the transition from diesel-powered trucks at distributions centers in six other states to help control fuel costs and reduce emissions. Lowe's goal is to transition all distribution centers by the end of 2017.
Check the following link to read/download the Full Report:
http://responsibility.lowes.com/csr-reports/
Source: Lowe's.
About Lowe's
Lowe's Companies, Inc. (NYSE: LOW) is a FORTUNE® 100 home improvement company serving approximately 15 million customers a week in the United States, Canada and Mexico. With fiscal year 2013 sales of $ 53.4 billion, Lowe's has more than 1,830 home improvement and hardware stores and 260,000 employees. Founded in 1946 and based in Mooresville, North Carolina, Lowe's supports the communities it serves through programs that focus on K-12 public education and community improvement projects. For more information, visit Lowes.com.