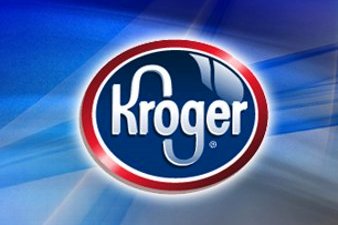 Cincinnati – The Kroger Co. (NYSE: KR) published its eighth annual sustainability report in July, setting its first-ever water conservation goal and providing a progress update on moving retail locations toward "zero waste" and sourcing 100% certified sustainable palm oil.
Kroger is committed to reducing water consumption in supermarket locations by 5% in 2014.  This is Kroger's first public water conservation goal. In 2013, Kroger manufacturing plants reduced water usage by 61 million gallons, which is equivalent to the yearly water usage of 1,455 American homes.
The company is moving toward the EPA's Zero Waste threshold of 90%, in all Kroger retail locations. To get there, Kroger will increase the diversion rate to 70% for all stores by the end of 2015. Today, the company diverts 59% of waste.
Kroger is committed to sourcing 100% certified sustainable palm oil by the end of 2015, and has begun the transition to certified sustainable palm oil in three food production facilities that make products containing palm oil.
"We will achieve or exceed many of our 2015 goals and have begun the process of determining key 2020 goals in many areas. We intend to push for faster and more accelerated improvement across all areas of our business – including water conservation," said Rodney McMullen, Kroger's chief executive officer, in his CEO letter.
"Our annual sustainability report contains both quantifiable evidence of the progress we are making and also stories that illustrate and inspire. Mainly, however, this report is a celebration of the dedication of our associates who bring to life – through their everyday activities – our goals and ambitions to lessen our environmental impact, support the work of community organizations, and lead change in certain areas of our business and our industry."
Highlights of Kroger's 2013 Sustainability Progress
Social
Kroger is Feeding the Hungry. Kroger's number one community priority is to support organizations that bring food and hope to the hungry neighbours. Last year, Kroger's family of stores contributed nearly 73 million pounds of food and other products to more than 100 local food banks. Between food and cash donations, Kroger contributed more than 200 million meals to families in need in 2013.
Helping Customers Support the Causes They Care About. In 2013, the Kroger family of stores provided $ 46 million to more than 30,000 schools and charitable organizations participating in Community Rewards, a sales-based community fundraising program that enables shoppers to select a cause Kroger should support.
Encouraging Associates to Live Healthier Lives. More than 45,000 employees participated in walking and weight loss challenges in 2013. Kroger associates walked 35.7 billion steps and collectively lost 36,214 pounds. Kroger also invested more than $ 27.5 million in incentives to associates that met health screening targets.
Environmental
Moving toward Zero Waste. Moving the company's facilities toward zero waste is one of Kroger's key sustainability priorities. At the end of 2013, 27 of the company's manufacturing facilities had achieved this benchmark. In the retail locations, Kroger added 200 more stores with organic recycling programs, totalling 988 locations.
Building Energy Efficient Stores. Since 2000, Kroger has reduced energy consumption by nearly 35%. The Kroger family of stores has 557 ENERGY STAR certified store locations, as well as 517 that are eligible to become certified.
Economical
Kroger is Growing Jobs. Kroger has created more than 40,000 jobs since 2007.
Investing in Communities. In 2013, Kroger spent more than $ 2 billion on new grocery stores and remodels and other capital projects across the country.
Promoting Supplier Diversity. Kroger spends nearly $ 2 billion annually with minority-owned and women-owned business enterprises. Kroger is a member of the Billion Dollar Roundtable and the U.S. Hispanic Chamber's Million Dollar Club.
To learn more about Kroger's sustainability progress and download the full report, visit:
http://sustainability.kroger.com/
Source: The Kroger Co.
About Kroger
Kroger, one of the world's largest retailers, employs more than 375,000 associates who serve customers in 2,640 supermarkets and multi-department stores in 34 states and the District of Columbia under two dozen local banner names including Kroger, City Market, Dillons, Food 4 Less, Fred Meyer, Fry's, Harris Teeter, Jay C, King Soopers, QFC, Ralphs and Smith's. The company also operates 786 convenience stores, 320 fine jewellery stores, 1,240 supermarket fuel centres and 38 food processing plants in the U.S. Recognized by Forbes as the most generous company in America, Kroger supports hunger relief, breast cancer awareness, the military and their families, and more than 30,000 schools and grassroots organizations. Kroger contributes food and funds equal to 200 million meals a year through more than 80 Feeding America food bank partners. For more information, visit www.kroger.com.