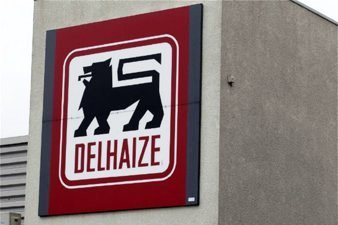 Brussels, Belgium – Delhaize Group (NYSE Euronext Brussels: DELB – NYSE: DEG), the international food retailer serving communities in nine countries, published its 2013 Sustainability Progress Report online on May 27.
The report details the company's progress in addressing important dynamics of climate change, resource scarcity and consumer health needs within its industry for its local communities. The achievements bring Delhaize Group another step closer to its 2020 ambition, as defined in its "Supergood" Sustainability Strategy launched in 2012.
"Our 2020 ambition is to be sustainability leaders – to be 'Supergood' – in all our markets, through full commitment to sustainable private brand products, waste reduction, healthier lifestyles, and employment of a diverse associate base," said Frans Muller, President and CEO of Delhaize Group.
2013 achievement highlights:
Sustainable Private Brands: Delhaize Group made important strides in supporting sustainable agriculture and healthier eating. One example is Alfa Beta's launch of its sustainable seafood initiative, ensuring that its fresh seafood will be 100% sustainably sourced. A second example is the fact that their percentage of Global Food Safety Initiative (GFSI)-certified private brand suppliers rose to 82%.
Zero Waste: Delhaize Group succeeded in reducing waste through innovations in its operations worldwide. For example, its Delhaize America banners reduced their waste sent to landfill by 19% and the average Group-wide recycling rate increased to 56%.
Everyday Practices: Delhaize Group took responsibility for minimizing one of the industry's largest contributors to climate change – refrigeration emissions. It installed state-of-the-art transcritical CO refrigeration systems in two stores (one in Belgium and one in the U.S.) to test how the Group can dramatically reduce its climate change impact from refrigeration. The company reduced emissions from refrigerants by 8% per square meter in 2013 alone.
Employment of a Diverse Associate Base: Delhaize Group is being recognized for employing a diverse associate population that represents its surrounding communities. For example, the Human Rights Campaign recognized Delhaize America as one of the best places to work in the U.S.
"These are the kinds of examples that embody our values of integrity and determination, and our intention to do what is right," said Delhaize Group President and CEO Frans Muller. "I am encouraged by the progress Delhaize Group made in 2013 in addressing the concerns that matter most to local customers and the communities we serve."
This year, the report separates a short summary of overall Group results from distinct "bite-sized" chapters for each Operating Company.
Check the following link to read/download the Full Study:
http://sustainabilityreport.delhaizegroup.com
Source: Delhaize Group.
About Delhaize Group
Delhaize Group is a Belgian international food retailer present in nine countries on three continents. At the end of the first quarter of 2014, Delhaize Group's sales network consisted of 3,520 stores. In 2013, Delhaize Group posted €20.9 billion ($27.8 billion) in revenues and €179 million ($237 million) in net profit (Group share). At the end of 2013, Delhaize Group employed approximately 160,000 people. Delhaize Group's stock is listed on NYSE Euronext Brussels (DELB) and the New York Stock Exchange (DEG). For more information, visit www.delhaizegroup.com.