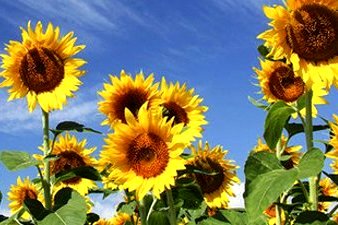 Bentonville, Arkansas – Walmart released its seventh annual Global Responsibility Report on April 23, entitled "So Many Opportunities to Make a Difference". The report outlines key accomplishments in the areas of social and environmental responsibility, specifically highlighting Walmart's top achievements in fiscal year 2014 to help provide sustainable solutions for people and the planet.
"We have made significant progress across the entire chain, and have exceeded several goals we put in place to reduce our environmental impact and strengthen the communities where we live and work," said Kathleen McLaughlin, senior vice president of sustainability and president of the Walmart Foundation. "We take our responsibility to create innovative solutions to key environmental and social challenges seriously, and we believe this will provide opportunities for our communities, customers and associates. Doing business the right way is of the utmost importance, and you can expect to see Walmart continuing to lead in areas that are crucial for our customers, our planet and people worldwide."
Among the accomplishments reported in the Global Responsibility Report are the following:
Sustaining the Planet through Clean and Efficient Use of Energy
Accelerated Global Transition to Renewable Energy: Walmart continues to make progress toward its goal of scaling renewables by producing or procuring seven billion kilowatt hours (kWh) of renewable energy by 2020 – an effort that the company believes will foster innovation in renewables and lower costs for everyone. At the end of 2013, Walmart had more than 323 renewable energy projects in operation or under development globally, providing its facilities with more than 2.2 billion kWh of renewable electricity annually and accounting for 32 percent of the 2020 target. Together with renewable electricity from the grid, more than 24 percent of global electricity needs are supplied by renewable sources.
Improved Energy Efficiency: Walmart is well on its way to meet the goal of reducing total energy intensity per square foot of all facilities 20 percent by 2020, with seven percent less energy per square foot at the end of 2013 compared to 2010. To do so, it has expanded its use of LED lighting, and in 2013, opened its first 100-percent LED supercenter in Ohio, which consumes 34 percent less energy than a conventional store. In addition, new supercenters in the United States, and stores in Asia, Latin America and the United Kingdom, will employ energy-efficient LED ceiling lighting fixtures, which will use 40 percent less energy than lighting sources historically used in stores.
Providing Resources for People
Exceeded Hunger Relief Goals: Since announcing the Fighting Hunger Together commitment in 2010 to donate 1.1 billion pounds of food and $250 million in cash by 2015, Walmart and Sam's Club facilities have surpassed both goals one year earlier than projected. Walmart has exceeded $2 billion of cash and in-kind commitments to fight hunger at the local, state and national levels. As of January 2014, Walmart and the Walmart Foundation have donated 1.58 billion pounds of food, the equivalent of approximately 1.32 billion meals, and have awarded $260 million in grants to hunger relief programs in the United States, exceeding their original commitment by four percent.
Creating Opportunities by Empowering Women in Local Communities: Walmart is focused on supporting local communities across the globe by opening access to resources that create job opportunities, training and economic self-sufficiency for women. The Global Women's Economic Empowerment Initiative provides a commitment to source $20 billion from women-owned businesses for Walmart's U.S. business through 2016 and double sourcing from women-owned-businesses for international markets by the end of 2016. Walmart has also committed to train nearly one million women on farms and in the workforce through 2016, and by the end of 2013 had contributed to training more than 283,000 women. Additionally, in September 2013, along with other corporate and non-profit organizations, Walmart signed a pledge to train 15,000 women business owners and source $1.5 billion from women-owned-businesses outside the United States by 2018.
Hiring U.S. Military Veterans: In May 2013, Walmart committed to hire more than 100,000 honorably discharged veterans in the U.S. business over the next five years, many within their first 12 months off active duty. Within the first eight months of this pledge, Walmart hired more than 32,000 veterans across its stores and clubs in the United States, distribution centers, and at the home office in Bentonville.

Producing More with Less and Eliminating Waste
Reduced Waste: Since Walmart set the goal to achieve zero waste to landfill in operations by 2025, it has aggressively worked to address waste in operations, products and packaging. This means identifying the best opportunities to reuse or recycle materials and to prevent materials from entering the recycling, reuse or waste stream initially. Today, Walmart diverts 81.66 percent of the materials that flow through stores, clubs, distribution centers and other facilities in the United States; and total waste generated from U.S. operations has decreased by 3.3 percent, compared to the 2010 baseline.
Invested in Producing More Food with Fewer Resources: As the world's largest grocer, Walmart has the responsibility to contribute to producing enough food to meet global demands, while reducing environmental impact. In 2013, Walmart invested in programs and initiatives that take a close look at how to sufficiently feed a growing planet with fewer resources, including optimizing fertilizer use across food commodities and phasing sustainably sourced palm oil into its private brands.
"A chief pillar of the Walmart business is working to continuously improve the sustainability of the products we sell," said Manuel Gómez Peña, vice president of sustainability at Walmart. "Over the course of 2013, we continued to drive innovation and accelerated toward our goals, both in our operation and in our product supply chain. These strides continue to support Walmart's everyday low prices and help set sustainability standards for the retail industry."