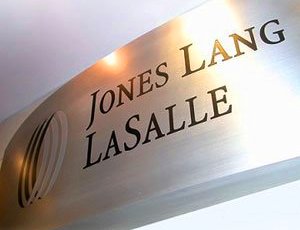 Singapore, London and Chicago – Jones Lang LaSalle (JLL) released its 2012 Sustainability Report in September, titled "Moving Toward A More Sustainable Enterprise", which details the company's services, operations and client-focused strategies to achieve long-term sustainable solutions across five sustainability categories: energy and resources; client service excellence; green buildings; community and supply chain; and workplace, well-being and diversity.
"Jones Lang LaSalle has a long history of providing innovative sustainability services for our clients' real estate and our own offices," said Colin Dyer, Jones Lang LaSalle Chief Executive Officer. "We create value for clients, shareholders and employees by focusing on environmental and health and safety issues, and by fostering diversity and community engagement."
The 2012 Sustainability Report outlines practices implemented by Jones Lang LaSalle and its clients, revealing an increased focus to integrate sustainability into all real estate decisions. The report also demonstrates how the firm mirrors the services it provides to clients internally, taking steps to becoming a fully sustainable enterprise.
The firm's 2012 highlights include:
Green Buildings: In 2012, JLL's clients achieved 59 green building certifications, including 31 percent to LEED and 26 to Green Globes standards. Their advice enabled improved sustainability performance in nearly 1,350 buildings, a 28 percent increase since 2011. Driving these initiatives were Jones Lang LaSalle's 1,414 LEED accredited professionals; the most experts in any organization.
Energy and Resources: Clients in the firm's United States-managed portfolio achieved emissions reductions equivalent to removing 190,000 cars from the road, resulting in $ 176 million in savings, up from $ 105 million in 2011. By implementing energy-savings practices across the globe, clients reduced their GHG emissions by 913,000 metric tons, an increase of 326,000 in one year. The firm itself demonstrated a 4 percent reduction in building GHG emissions per employee from 2011-2012.
Client Service Excellence through Partnerships: Jones Lang LaSalle seeks high-impact, global partnerships to position itself at the forefront of emerging trends, and to serve as a sustainability-focused connection point to clients. These include:

 

Signatory to the United Nations Global Compact, a strategic initiative for global businesses that are committed to aligning practices on shared sustainability values.
Lead sponsor for the CDP Cities program.
Joining the International Integrated Reporting Council's Pilot Programme, which is developing a global reporting standard to integrate sustainability into long-term decision-making for businesses.
The report also reinforces Jones Lang LaSalle's commitment to corporate citizenship and responsibility through its ethical business model and through the value it delivers in the global community. The firm's 2012 highlights include:
Community and Supply Chain: Recorded charitable contributions of at least USD 3.8 million; employees dedicated at least 1,750  days to volunteering in local communities; and partnered with Ethisphere Institute to develop a survey for more than 8,000 suppliers globally to rate ethical character and quality, ultimately improving supply chain transparency.
Workplace Well-being and Diversity: Managed approximately 185 health, well-being and safety initiatives in 2012, nearly 80 more than in 2011; reported 25 percent female representation at the Director-level; and nearly 80 programs dedicated to driving diversity and inclusion across the world.
The sustainability-focused expertise Jones Lang LaSalle provides to clients resonated internally, as the firm set an energy and GHG emissions target for its own global portfolio by committing to a 10 percent reduction by end of 2017 against a 2012 base year.
Check the following link to read/download the Full Report:
http://www.ap.joneslanglasalle.com/Documents/Sustainability/JLL_Sustainability_Report.pdf
Source: Jones Lang LaSalle.
About Jones Lang LaSalle
Jones Lang LaSalle (NYSE:JLL) is a professional services and investment management firm offering specialized real estate services to clients seeking increased value by owning, occupying and investing in real estate. With annual revenue of $ 3.9 billion, Jones Lang LaSalle operates in 70 countries from more than 1,000 locations worldwide. On behalf of its clients, the firm provides management and real estate outsourcing services to a property portfolio of 2.6 billion square feet and completed $ 63 billion in sales, acquisitions and finance transactions in 2012. Its investment management business, LaSalle Investment Management, has $ 47.7 billion of real estate assets under management. For further information, visit www.jll.com.