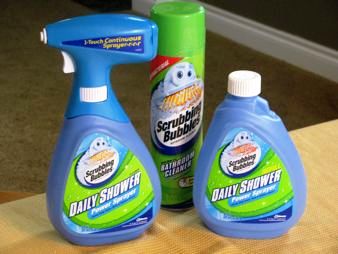 Racine, Wisconsin – SC Johnson released its 2014 Sustainability Report in November, marking the company's 23rd year of public sustainability reporting. Beyond reporting progress on its current five-year environmental objectives, SC Johnson's report offers new detail on the SC Johnson Greenlist™ process and its impact on the company's ingredient choices.
"While there are 4,600 materials we screen for in our product development, the SC Johnson Greenlist™ process is not simply about eliminating the 'bad'," says Chairman and CEO Fisk Johnson. "It's about making it easy for product developers to add in 'better'. It's a systematic, computerized process that helps us continually make better ingredient choices for our products."
SC Johnson's 2014 sustainability report includes a special 18-page section about the SC Johnson Greenlist™ process that explains the history of the process, its governance and how its Scenario Planning Tool helps product formulators and packaging engineers identify opportunities for improvements. Also, for the first time, SC Johnson is publishing details from its day-to-day "restricted-use" list for product formulators, and sharing key fragrance ingredients eliminated as part of its U.S. and Canada Exclusive Fragrance Palette.
Goals Met Early in Latest Five-Year Environmental Strategy
For more than two decades, SC Johnson has set five-year environmental goals, including the latest set of goals which target progress by 2016. SC Johnson's report shares that the company has already met two of these 2016 goals:
Smaller Footprint: Reducing greenhouse gas emissions from global manufacturing sites 50.5 percent since 2000 versus a goal of 48 percent.
Less Waste: Reducing global manufacturing waste 71 percent since 2000 versus a goal of 70 percent.
Additionally, as a result of wind, biofuel, cogeneration and solar initiatives around the world, SC Johnson now uses 32.3 percent renewable energy globally, nearing its 2016 goal of 33 percent.
Other progress in the third year of SC Johnson's five-year strategy includes:
Winning Products: The use of "Better" or "Best" ingredients in products – as measured by the SC Johnson Greenlist™ process – is up 29 percentage points since 2001.
Recycling: The Company now has eight zero-landfill manufacturing sites on four continents. SC Johnson defines zero-landfill as eliminating all materials that would be transferred to landfills through reuse and recycling, and, ultimately, without the use of incineration.
Better Lives: SC Johnson extended its partnership with USAID and The Borlaug Institute to help Rwanda pyrethrum farmers boost incomes and standards of living.
Great Workplaces: Safety continues to be a top priority and SC Johnson achieved a 0.38 total incident rate per 200,000 hours worked in 2013/14, well below the industry's best-in-class rate of 0.50.
About the SC Johnson Greenlist™ Process
Following a decade of voluntarily, and often unilaterally, removing chemicals that didn't meet SC Johnson's standards, the SC Johnson Greenlist™ process was formally launched in 2001. The goal was to go beyond taking out "bad" ingredients and instead focus on choosing "better" options based on information about ingredients' impact on the environment and human health. The process uses a four-point scale to rate ingredients: 3 for "Best", 2 for "Better", 1 for "Good", and 0-rated materials whose use is restricted. When a new product or reformulation is created, SC Johnson works to select raw materials rated "Better" or "Best". When existing products are reformulated, the new formula must have a rating equal to or higher than the original formula. SC Johnson's goal is to increase, year-on-year, the percentage of its ingredients that has a lower impact on the environment and human health. The company started with 18 percent "Better/Best" ingredients in 2001. Today, it is at 47 percent and its goal is 58 percent by 2016.
Check the following link to read/download the Full Report:
http://www.scjohnson.com/en/commitment/report.aspx
Source: SC Johnson.
About SC Johnson
SC Johnson is a family company dedicated to innovative, high-quality products, excellence in the workplace and a long-term commitment to the environment and the communities in which it operates. Based in the USA, the company is one of the world's leading manufacturers of household cleaning products and products for home storage, air care, pest control and shoe care. It markets such well-known brands as GLADE®, KIWI®, OFF!®, PLEDGE®, RAID®, SCRUBBING BUBBLES®, SHOUT®, WINDEX® and ZIPLOC® in the U.S. and beyond, with brands marketed outside the U.S. including AUTAN®, TANA®, BAMA®, BAYGON®, BRISE®, KABIKILLER®, KLEAR®, MR MUSCLE®, and RIDSECT®. The 128-year-old company, that generates $9 billion in sales, employs nearly 13,000 people globally and sells products in virtually every country around the world. For more information, visit www.scjohnson.com.