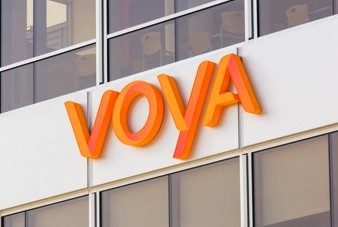 New York – Voya Financial, Inc. (NYSE: VOYA), formerly ING U.S., published its 2013 Corporate Responsibility (CR) Annual Report on November 17, which provided an overview of the company's CR approach in four key areas: community investment, environmental sustainability, multicultural affairs, and business practices and principles.
Voya Financial Chairman and CEO Rodney O. Martin, Jr. explained that the company's recent rebranding efforts provided a timely opportunity for the enterprise to renew its CR commitment. "While much has changed during Voya's transformation over the past year, one thing has not. Treating our people, customers, planet and partners with respect remains a long-standing core principle of our company," said Martin.
While past annual reports have focused mainly on Voya's charitable giving through the Voya Foundation, this report marks the first time the company captured a broader view of CR initiatives, including employee giving and volunteerism, sustainability efforts, business ethics, and business practices that empower employees and support diversity and inclusion. The report also includes a timeline of financial literacy milestones in America, alongside significant achievements of the Voya-Girls Inc. Investment Challenge, which gives young women practical, hands-on investing experience while allowing them to apply a portion of their gains toward college scholarships.
Highlights from the 2013 report, entitled "Our Next Chapter", are organized according to four 'pillars', which serve as the framework for Voya's CR strategy:
Community Investment – Through grants from the Voya Foundation focused on children's education and financial literacy, as well as on employee volunteer initiatives, employee giving and disaster relief efforts, Voya aims to improve the quality of life in the communities in which it operates and in which its employees and customers live:
In 2013, more than 40,000 students across the country participated in school-based running and fitness programs that were funded by Voya. These students collectively ran more than 1 million miles over the course of the program – a distance equivalent to that of nearly 39,000 marathons.
Voya Financial employees volunteered more than 32,000 hours serving community organizations last year.
Through Voya's annual Employee Giving Campaign last year, employees donated over $2 million to support non-profit organizations. Voya's match for employee gifts resulted in another $2 million granted to non-profits across the country. 
Environmental Sustainability – In an effort to protect the environment and lessen its ecological footprint, Voya looks for ways to reduce waste through environmentally responsible business practices:
Since establishing sustainability benchmarks in 2007, Voya has reduced the air miles its employees fly by 48 percent, and has decreased its overall energy usage by 39 percent.
Voya has also reduced its paper usage by 64 percent, resulting in $485,000 in total savings to the company.
Voya offices in Scottsdale – Arizona, Atlanta – Georgia; and West Chester – Pennsylvania have installed electric vehicle chargers, which helped employees at these sites avoid more than 3,200 pounds of CO2 emissions. 
Multicultural Affairs – An inclusive culture fosters an environment in which employees can be authentic and engaged. Voya views diversity and inclusion as crucial to its high performing culture, and to its ability to recruit and retain top talent:
Through six different employee resource groups, Voya utilizes networking opportunities to encourage diverse groups to find greater satisfaction and success in their roles at the company.
Voya has partnered with professional organizations such as Catalyst and the Executive Leadership Foundation to implement best practices that empower women to take leadership roles in the retirement, investment and insurance industries.
In 2013, for the ninth consecutive year, Voya Financial earned a perfect score on the Human Rights Campaign's Corporate Equality Index. 
Business Practices and Principles – Adhering to corporate values, maintaining a strong code of conduct and working with trusted external organizations are key business practices embraced by Voya:
Voya Financial was honoured to be added to Ethisphere's list of the World's Most Ethical Companies in March 2014 for the company's practices, policies and overall CR efforts during 2013.