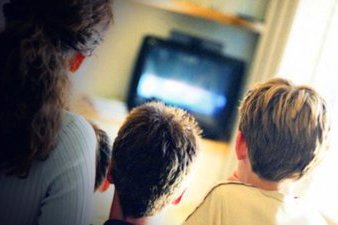 El Segundo, California – DIRECTV, one of the world's leading providers of digital television entertainment services, has released its 2013 Corporate Social Responsibility Report, highlighting its global efforts related to Corporate Citizenship, Sustainability, employee initiatives, and much more. For the first time, the report is available as an interactive microsite with downloadable PDF and can be found at www.directvcsr.com.
This year, the Corporate Social Responsibility Report was developed in alignment with the Global Reporting Initiative (GRI) G4 Guidelines, an international framework used by organizations to report their corporate social responsibility performance. The report is considered "In Accordance – Core" and represents DIRECTV's most thorough and transparent reporting yet of its corporate social responsibility performance.
"We are pleased to share DIRECTV's Corporate Social Responsibility report and are proud of the progress we made in 2013 to become a more socially and environmentally responsible company," said Michael White, DIRECTV Chairman, President and CEO. "Our strides in Corporate Citizenship, Sustainability and employee engagement were made possible thanks in large part to the talents and teamwork of our diverse workforce across the Americas. Moving forward we will continue to work toward ambitious goals and communicate progress."
Highlights from the 2013 report include:
Civic 50: Points of Light, in partnership with Bloomberg LP, recognized DIRECTV as one of the most community-minded companies in the U.S. in its Civic 50 list for 2013.
K-12 Education: DIRECTV launched the DIRECTV Math Challenge, which inspires students to love math through the use of innovative learning technology. It also used DIRECTV technology to enrich the educational experience for students and teachers at thousands of schools through the DIRECTV GOES TO SCHOOL program in the U.S. and ESCUELA+ in Latin America.
Employee Volunteerism: DIRECTV employees across the Americas volunteered a record 32,000 hours in 2013. In Latin America, the Piedra Papel Tijera volunteer program saw completion of 27 transformative volunteer projects in nine countries. In the U.S., employees across the country supported their communities with playground builds, beach cleanups, food bank support, student mentorship and more.
Energy Conservation: DIRECTV's commitment to producing energy-efficient products remained strong as it was named ENERGY STAR Partner of the Year for the first time, thanks in part to its success in decreasing the total energy consumed per deployed receiver by 6.5 percent – helping DIRECTV customers save money on their energy bills.
Carbon Footprint Reduction: DIRECTV reduced its carbon footprint by 13 percent since 2011.
Employee Resource Groups: DIRECTV ended 2013 with five employee resource groups, after the addition of BAALANCE (Building African-American Leadership and Navigating the Company Experience). To continue that growth, DIRECTV is adding a Veterans@DIRECTV employee resource group that kicked off November 13. 
Check the following link to read/download the Full Report:
http://www.directvcsr.com/
Source: DIRECTV.
About DIRECTV
DIRECTV (NASDAQ: DTV) is one of the world's leading providers of digital television entertainment services delivering a premium video experience through state-of-the-art technology, unmatched programming and industry leading customer service to more than 38 million customers in the U.S. and Latin America. In the U.S., DIRECTV offers its 20 million customers access to more than 195 HD channels and Dolby-Digital® 5.1 theater-quality sound, exclusive sports programming such as NFL SUNDAY TICKET™, Emmy-award winning technology and higher customer satisfaction. DIRECTV Latin America, through its subsidiaries and affiliated companies in Brazil, Mexico, Argentina, Venezuela, Colombia, and other Latin American countries, leads the pay TV category in technology, programming and service to more than 18 million customers. DIRECTV sports and entertainment properties include two Regional Sports Networks (Rocky Mountain and Pittsburgh), and minority ownership interests in Root Sports Northwest and Game Show Network. For more information, visit www.directv.com.