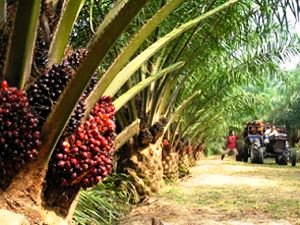 Medan, Indonesia – Members of the Roundtable on Sustainable Palm Oil (RSPO) are violating the rights of indigenous peoples and local communities in the forests and peatlands of tropical nations worldwide, according to a new research publication released on November 6.
The study details the performance of 16 oil palm operations, many run by RSPO members, reporting on their failure to uphold human rights and environmental standards required.
"Since its founding eight years ago, the RSPO has adopted good standards, but too many member companies are not delivering on these paper promises," said Norman Jiwan, Executive Director of Transformasi Untuk Keadilan Indonesia, a human rights organisation based in Jakarta. "The RSPO could still meet this challenge if it provides remedies for member companies' impacts on communities, but for that we need much stricter enforcement. The organisation's very credibility is at stake."
The book, "Conflict or Consent? The Oil Palm Sector at a Crossroads", details cases in which palm oil producers have failed to obtain permission from communities – a process required by the RSPO based on the UN mandate that is known as free, prior and informed consent (FPIC). The findings also support accounts of the destructive impact that the palm oil developments are having on indigenous peoples and local communities.
Advocates plan to circulate this research at the annual meeting of the RSPO, which takes place on 11-14 November in Medan, North Sumatra. Their outreach focuses on three themes:
Supply Chains – the journey of palm oil from the plantation to the processing plant to the consumer must be made transparent and fully traceable.
Enforcement – the mandate and capacity of the RSPO approved certification bodies must be expanded and enforced. Complaint procedures and conflict resolution mechanisms must also be given teeth.
Commitment – the pledges by the RSPO members to respect human rights and environmental standards should be upheld and not treated as optional.
The growing global demand for palm oil is fuelling the large-scale expansion of oil palm plantations across the forests of Southeast Asia and Africa. Concerns about the resulting environmental and social impacts led to the establishment of the Roundtable on Sustainable Palm Oil in 2004. The RSPO maintains a certification standard for operations that both respect the rights of indigenous peoples and local communities living on the land affected by plantations and also conserve lands and forests with high conservation value.
"So much effort has been invested in the RSPO and the International Finance Corporation's dispute resolution mechanisms, but to little avail," said Jefri Saragih, Executive Director of Sawit Watch, a founding member of the RSPO. "We can point to one or two good results on the ground, but there are thousands of land conflicts with oil palm companies in Indonesia alone, and the problem is now spreading to other parts of Asia and Africa. We are calling for an urgent and vastly expanded response to this crisis."
While a number of RSPO member companies have adopted new operational standards and procedures, improved their practices on paper, and even received certification for some of their operations, the reality on the ground suggests business-as-usual. Senior company officials may have committed to the new approach, but too often operational managers in the field – lacking the necessary training and incentives – have failed to respond. Procedures to provide remedy for impacted communities are also deficient.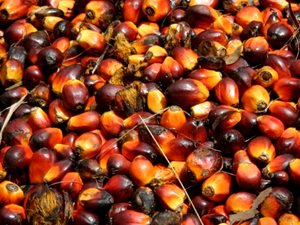 "Underlying this failure of 'voluntary best practice' are national laws and policies which deny or ignore indigenous peoples' and communities' land rights," said Marcus Colchester, Senior Policy Advisor at Forest Peoples Programme, an international human rights organisation. "In their rush to encourage investment and exports, governments are trampling their own citizens' rights. Global investors, retailers, manufacturers and traders must insist on dealing in conflict-free palm oil, and national governments must up their game and respect communities' rights."
Indonesia Leads in Both Palm Oil Production and Deforestation
Southeast Asia is the epicentre of the palm oil industry. Indonesia, where the RSPO meeting will take place, is the world's largest producer and exporter of palm oil, with 10.8 million hectares of land planted with oil palm trees, a number projected to expand to more than 20 million hectares – more than 10 percent of the entire country – by 2020. Indonesia also ranks third in the world for carbon dioxide emissions, primarily because of deforestation and destruction of the nation's peatlands.
Many of the Indonesian plantations, along with processing plants and other facilities in the palm oil supply chain, are based in Sumatra, making Medan the unofficial capital of Indonesia's palm oil industry. The city is bracing for street theatre and protests during the RSPO meeting.
Forest Peoples Programme, Sawit Watch and Transformasi Untuk Keadilan Indonesia produced the investigative study in collaboration with 17 international, national and grassroots partner organisations and supporters in the major palm oil producing countries: Indonesia, Malaysia, the Philippines, Thailand, Cameroon and the Democratic Republic of Congo.