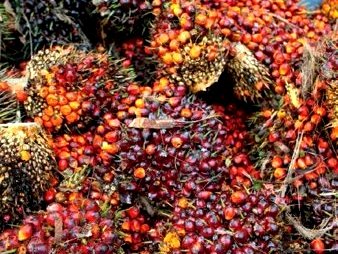 Minneapolis / Singapore – Cargill released its first progress report on sustainable palm oil on November 16. The report lays out the company's action plan to achieve a fully sustainable supply chain.
"Sustainability has long been part of our palm plantation culture, and it has resulted in a business that our employees are very proud of," said Cargill Tropical Palm Chief Executive Officer John Hartmann. "We must account for impacts on the environment and local communities for the sake of future generations. That notion is shared by our smallholders. They, too, have achieved multiple global sustainability certifications, and today, they are the pride and joy of their communities."
Cargill committed to sustainable, deforestation-free, socially responsible palm oil in its new palm oil policy, launched in July 2014, and repeated that pledge at the UN Climate Summit last September in New York City. Regular progress reports are part of the commitments made in the new policy.
Palm oil is found in everything from candy bars to shampoos. Hundreds of millions of people around the world depend on it for their diets. But the palm oil sector often has been marred by unsustainable practices. In close cooperation with non-governmental organizations, suppliers, workers, local communities, government agencies and other major palm oil producers, Cargill is keeping up its effort to change that and transform the industry.
Cargill is on track to map 80 percent of its palm oil in key markets back to individual mills by the end of this year and 100 percent of all mills by December of next year.
Other highlights of the report include:
Sustainability in Action: The report presents a myriad of ways in which Cargill will engage stakeholders. Among other things, the Company will formulate action plans with its suppliers and help them apply best practices, continue to help smallholders integrate into responsible supply chain arrangements, and it will focus on getting things right the first time in new plantation developments.
The Indonesian Palm Oil Pledge: Cargill signed the pledge at the 2014 UN Climate Summit. It builds on prior commitments, such as the Roundtable on Sustainable Palm Oil (RSPO) and the Sustainable Palm Oil Manifesto, and is one more step toward Company's goal of 100 percent responsibly produced palm oil.
High Carbon Stock Forests: With the NGO The Forest Trust (TFT), Cargill carried out a cutting-edge study to identify High Carbon Stock forest tracts at the Company's PT Hindoli Plantation in Indonesia, successfully using the methodology, developed by TFT and Greenpeace. With help from the NGO Proforest, THE Company will repeat the study at three suppliers' plantations over the next year.
Technology: Cargill will pilot the use of Unmanned Aerial vehicles (UAVs) and solar-powered, satellite-connected remote sensor networks to monitor land use in Indonesia.
Transparency: The Company is putting in place a formal grievance process to address issues in the supply chain. Cargill will use third party verification where required and report on its progress regularly. Based on what it has learnt, the Company will adapt and improve continuously and publish its actions on a regular basis.
"We will build sustainability in all its dimensions," said Cargill President and Chief Executive Officer David MacLennan. "What we have learned, is that there is no such thing as perfection. The job never really ends. There is always room to do better."
Click here to read/download the Full Progress Report.
Source: Cargill.
About Cargill
Cargill, Incorporated, is an American privately-held, multi-national corporation based in Minnetonka, Minnesota, a Minneapolis suburb. Founded in 1865, it is now the largest privately held corporation in the United States in terms of revenue. Cargill provides food, agriculture, financial and industrial products and services to the world. The Company has 143,000 employees in 67 countries, who are committed to feeding the world in a responsible way, reducing environmental impact and improving the communities where they live and work. For more information, visit www.cargill.com.