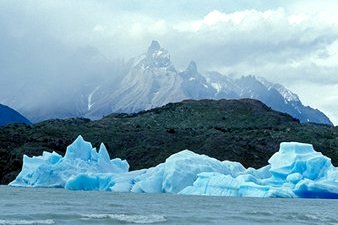 Washington – Fast action to cut common pollutants like soot – also known as black carbon – and methane will not only slow global warming, but save millions of lives.
Reductions of these so-called short-lived climate pollutants (SLCPs) would slow rapid melting in the Arctic and in mountain regions with glaciers, like the Himalayas. It would also bring multiple health, crop and ecosystem benefits, and decrease risks to development from flooding and water shortages, says a new scientific study released on November 4.
"The health of people around the world will improve greatly if we reduce emissions of black carbon and methane. Limiting these emissions also will be an important contributor to the fight against climate change," said Jim Yong Kim, President of the World Bank Group. "The damage from indoor cooking smoke alone is horrendous – every year, 4 million people die from exposure to the smoke. With cleaner air, cities will become more productive, food production will increase, and children will be healthier."
"On Thin Ice: How Cutting Pollution can Slow Warming and Save Lives" is about how climate change is affecting the cryosphere – those snow-capped mountain ranges, brilliant glaciers and vast permafrost regions on which all of us depend.
It warns that current warming in the cryosphere could have dire human consequences from resulting sea level rise, increased water stress and more extreme weather. For example, the release of large CO2 and methane stores as a result of melting permafrost could contribute up to 30% more carbon to the atmosphere by the end of the century.
"The cryosphere is changing fast as a result of climate change, it is changing today, and those changes bring increased risk to ecosystems and human societies," says Pam Pearson, Director of the International Cryosphere Climate Initiative (ICCI), who produced the report with the World Bank. "If warming continues unabated, the risks from continuing sea level rise, flooding and water resource disruption rise dramatically. This report makes clear that slowing cryosphere warming is an issue of global concern. Also, that action to cut SLCPs must take place in concert with ambitious efforts to cut long-lived greenhouse gases."
The report also lays out immediate measures we can take to slow the ice melt including reducing the black carbon emissions from diesel-fueled vehicles and solid fuel cooking fires that lowers the  reflectivity of snow and ice, leading to greater melting.
Such actions would also provide important health, agriculture and other development benefits. According to the report, if more clean cook-stoves – stoves that use less or cleaner fuel – would be used it could save one million lives. In addition, a 50-percent drop in open field and forest burning could result in 190,000 fewer deaths every year, many of them in Europe and Central Asia.
Reductions in emissions from diesel transport and equipment, meanwhile, could result in more than 16 million tons of additional yield in crops such as rice, soy and wheat, especially in Southeast Asia; and also avert 340,000 premature deaths.
Emissions of methane, as well as nitrogen oxide from diesel use, causes higher levels of ozone which results in lower growth of food crops, and thus a decrease in crop yields.
"This report is an important contribution to the World Bank's work on development and climate," said Rachel Kyte, World Bank Vice President for Sustainable Development. "It clearly identifies the risks that black carbon and methane pose to the poorest and most vulnerable, as well as the climate benefits of early, scalable action irrespective of global agreements. Critically, it also provides solutions for clean growth, and opportunities to help meet World Bank Group goals of ending extreme poverty by 2030 and boosting shared prosperity."
The World Bank is taking steps to ensure more of its projects and activities reduce short-lived climate pollutants. A recent analysis for the G8 reveals that from 2007 to 2012, 7.7 percent of World Bank commitments in energy, transport, roads, agriculture, forestry, and urban waste and wastewater – approximately US $ 18 billion – have an impact on the amount of climate pollutants which are released into the atmosphere. However, reducing emissions will not be easy as very real barriers to implementation exist around cost, behavior and technology.
"Our aim is to work with countries to transform investments that have an impact on pollutants like black carbon into investments that reduce emissions wherever possible," said Kyte.
This report builds on methods used in the UNEP/WMO Integrated Assessment of Black Carbon and Tropospheric Ozone (2011) which is supported by the UNEP hosted Climate and Clean Air Coalition (CCAC) to Reduce Short-lived Climate Pollutants; both the World Bank and ICCI are partners in the CCAC.
Check the following link to read/download the Full Report:
www.worldbank.org/climatechange
Source: UNEP.