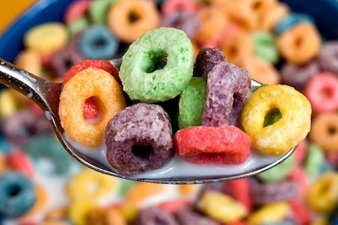 Battle Creek, Michigan – Kellogg Company announced on February 14 a global commitment to work with palm oil suppliers to source fully traceable palm oil, produced in a manner that's environmentally responsible, socially beneficial, and economically viable. To do so, Kellogg is working through its supply chain – from suppliers to processors to growers – to ensure that palm oil it uses is sourced from plantations that uphold the company's commitment to protect forests and peatlands, as well as human and community rights.
Although a very small user of palm oil, Kellogg has directly engaged with global palm oil suppliers and stakeholders since it began responsibly sourcing palm oil in 2009. In 2012, Kellogg began using mass balance palm oil in Europe, and in 2014, the company was able to shift its U.S. palm oil use to mass balance supply. All of the palm oil Kellogg has used since 2011 has been sourced through a combination of RSPO-certified segregated supply, RSPO mass balance mixed-source supply, and the purchase of GreenPalm certificates.
"As a socially responsible company, traceable, transparent sourcing of palm oil is important to us, and we are collaborating with our suppliers to make sure the palm oil we use is not associated with deforestation, climate change or the violation of human rights," said Diane Holdorf, Kellogg Company Chief Sustainability Officer.
To achieve its goals, Kellogg will require all global palm oil suppliers to trace palm oil to plantations that are independently verified as legally compliant; adherent to the company's principles for protecting forests, peatlands, and communities; and compliant with all Roundtable on Sustainable Palm Oil (RSPO) principles and criteria. Suppliers must comply with the requirement by December 31, 2015, or be working to close any gaps identified in their action plans.
"By partnering closely with our suppliers to meet these expectations, we will work together to address the important topic of deforestation," Holdorf said. "Every year we make significant progress against this important priority, and as we seek to further advance these goals, we will continue to report annually on our progress."
The commitment is garnering support from external stakeholders such as Green Century Capital Management, an environmentally responsible investment advisory firm that provides eco-conscientious people opportunities to invest in ways that encourage environmentally responsible corporate behavior. Green Century is a long-term Kellogg Company shareholder, and worked closely with them in updating this commitment.
"Green Century is excited to support Kellogg on this important palm oil journey, which will ensure the company's core values are upheld throughout the supply chain and create long-term value for both shareholders and the environment," said Lucia von Reusner, Shareholder Advocate, Green Century Capital Management. "Kellogg Company's commitment to directly engage its suppliers positions them as a leader in developing sustainable palm oil."
In addition, Kellogg is:
Participating as a member of the Roundtable for Sustainable Oil Production (RSPO) and requiring that 100 percent of the palm oil it uses comes from suppliers that also are RSPO members operating in compliance with RSPO principles and criteria.
Requiring through company's Global Supplier Code of Conduct that suppliers commit to ethical business practices, respecting human rights, and reducing their impact on the environment.
Supporting the Consumer Goods Forum (CGF) pledge to achieve zero net deforestation by 2020.
Kellogg Company's latest palm oil commitment is available in its entirety online in the Corporate Responsibility section of www.kelloggcompany.com. To learn more about the company's commitments as a socially responsible company, visit the Global Supplier Code of Conduct and the Corporate Responsibility Report, also available on the company website.

Source: Kellogg's.
About Kellogg Company
With 2013 sales of $ 14.8 billion and more than 1,600 foods, Kellogg Company (NYSE: K) is the world's leading cereal company; second largest producer of cookies, crackers and savory snacks; and a leading North American frozen foods company. It's brands – Kellogg's®, Keebler®, Special K®, Pringles®, Frosted Flakes®, Pop-Tarts®, Corn Flakes®, Rice Krispies®, Kashi®, Cheez-It®, Eggo®, Mini-Wheats® and more – nourish families. Through its Breakfasts for Better Days™ initiative,  it is providing 1 billion servings of cereal and snacks – more than half of which are breakfasts – to children and families in need around the world by the end of 2016. For more information, visit www.kelloggcompany.com.