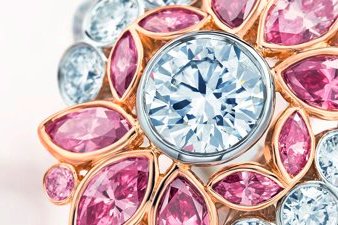 New York, NY – Tiffany & Co. released its annual Corporate Responsibility Report on August 4. The full report can be accessed at the Company's website and covers Tiffany's corporate sustainability initiatives and long history of environmental and social responsibility.
"The report details our strong, industry-leading commitment to business practices that are socially and environmentally responsible," said Tiffany & Co. Chairman and CEO Michael J. Kowalski. "As leaders in the jewellery industry, we believe there is both a business imperative and a moral obligation to look beyond our own practices to support responsible behaviour throughout the entire jewellery supply chain."
"In our fourth year of formal sustainability reporting, our 2013 Corporate Responsibility Report and website have been redesigned and revamped. The Company's CSR report and website have been redesigned to ensure the information continues to be meaningful, robust and allows us to connect to our diverse stakeholders on the issues they care about."
The 2013 Corporate Responsibility Report provides an overview of Tiffany's most important environmental and social challenges, with a focus on responsible mining and sourcing of raw materials, ranging from diamonds and gold to the paper in Tiffany's iconic Blue Boxes and bags.
The following highlights specific areas of the report, which aligns with the Global Reporting Initiative (GRI) G4 "In Accordance – Core" and United Nations Global Compact reporting frameworks. Tiffany & Co. is among the first retailers to use the progressive G4 framework to report on company's economic, environmental and social performance.
Responsible Mining
As long-time sustainability leaders in the jewellery industry, Tiffany strives to advance rigorous responsible mining standards. With the Initiative for Responsible Mining Assurance (IRMA), significant progress was made in 2013 toward the development of a globally recognized standard for mining. After years of productive dialogue, IRMA recently released its draft standard for public comment with the plan to pilot the standard in 2015.
Tiffany also invests in diamond-producing countries, actively advocates for preservation efforts and encourages more progressive and effective government oversight. By investing in diamond-producing countries, the Company is able to maintain the integrity of its supply chain while creating jobs, training unskilled workers and benefitting local economies – all important goals of Tiffany's sustainability work. The Company purchases rough diamonds only from those countries that are participants in the Kimberley Process Certification Scheme (KPCS).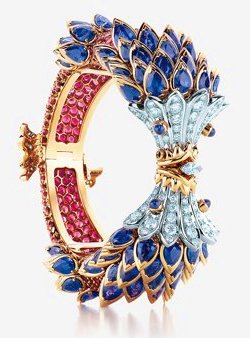 Unique within the jewellery industry, Tiffany has taken an innovative approach to sourcing by forming direct relationships with many of the mines that supply diamonds and precious metals. In 2013, Tiffany received 100% of rough diamonds either directly from a known mine or a supplier with multiple known mines, and the Company traced 98% of raw precious metals procured by its manufacturing facilities directly to a mine or recycler.
In addition, the Tiffany & Co. Board of Directors also adopted a Conflict Minerals Policy, which articulates principles for responsible gold mining to Company's vendors.
Tiffany & Co. continues to raise awareness of the risks associated with the development of the proposed Pebble Mine in Bristol Bay, Alaska. The Company has publicly declared, for many years, that it will not source gold from the Pebble Mine, should it be developed, and applauds the United States Environmental Protection Agency's responsible and prudent use of its clear authority under the Clean Water Act to protect this extraordinary natural resource.
Paper and Packaging
The Company is committed to responsibly sourcing not only its jewellery, but also the iconic Blue Boxes and bags in which it is presented. 100% of paper suppliers of Tiffany Blue Boxes and bags in 2013 were Forest Stewardship Council® (FSC®)-certified. In addition, Tiffany Blue boxes and bags are produced with recycled paper, ensuring the paper for the Company's iconic packaging is responsible sourced.