Sometimes the task of combating the emissions that cause climate change seems complex and overwhelming, yet simple measures by individuals, businesses and governments can make a massive difference. One such achievable measure lies in the switch to efficient lighting.
If all inefficient lamps worldwide were replaced with energy-efficient devices, global electricity demand would be cut by 5 per cent and greenhouse gas emissions would drop by an estimated 490 million tonnes of CO2 annually – equivalent to shutting down 250 large coal-fired power plants.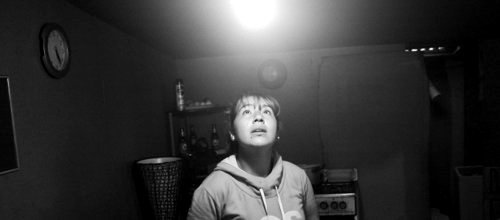 Progress towards this ideal situation is well under way. Some 55 countries have joined the En.lighten Initiative, a public-private partnership between United Nations Environment Programme (UNEP), OSRAM AG, Philips Lighting and the National Lighting Test Centre, with the support of the Global Environment Facility and the Australian Government. These nations have committed to strategies to phase-out inefficient light bulbs by 2016 and activities have begun in 27 countries, including Chile.
In August 2013, Chile adopted a National Efficient Lighting Strategy. The strategy follows the elements of the en.lighten integrated policy approach, including minimum energy performance standards; monitoring verification and enforcement activities; and the environmentally sound management of lighting products.
"The first axis of the energy strategy is precisely energy efficiency," said Undersecretary of Energy, Sergio del Campo Fayet. "Facing the challenge of energy efficiency has a particular value for the country, given the limited resources to produce electricity."
The benefits are clear. A transition away from inefficient incandescent lamps to more efficient lighting would save Chile an estimated $ 486.4 million each year in energy costs, cutting 2.8 terawatt hours of electricity and 1.2 million tonnes of CO2 – the equivalent of taking 300,000 mid-size cars off the road.
Similar transformations are taking place across the globe. The Economic Community of West African States (ECOWAS) established a framework to phase-out inefficient incandescent lamps between 2016 and 2020, with savings estimated at US $ 220 million in electricity costs annually, and a comparable regional partnership strategy between eight countries in Central America has been adopted.
Many more are countries are expected to join the fold to realize the significant energy, financial and CO2 savings potential of phasing out inefficient lighting in all sectors with innovative technologies such as light emitting diodes and controls.
Source: UNEP.