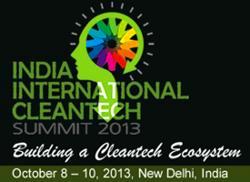 New Delhi – Mr. B K Chaturvedi, Member (Energy), Planning Commission, Government of India, underlined the need to enhance the use of clean technology and bring about energy efficiency in industrial operations and consumer durables. This was imperative to meet the escalating energy consumption as the country marches towards becoming a middle income nation by 2025-30.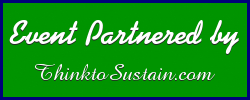 Addressing FICCI's first 'India International Cleantech Summit 2013', Mr. Chaturvedi said that energy efficiency is of utmost importance to achieve economies of scale. Hence, the government has identified power guzzling industries and is in the process of setting standards for achieving energy efficiency.
He said that a number of measures have been initiated to raise energy efficiency. Half of the new power capacity to be added in the 12th Plan will be super critical thermal plants and in the 13th Plan, only super critical power plants will be set up. Also, efforts are being made to develop ultra super critical and advanced ultra super critical technologies.
To increase energy efficiency of consumer durables, production norms are being tightened and new techniques are being developed to enhance efficiency. Also, since India is fast moving towards urbanization hence, efficiency standards for both infrastructure and transportation are needed, he added. He suggested that there is a need to focus on below average sectors for energy efficiency.
IICS 2013 Summit

The Summit is aimed at providing a platform for facilitating the creation of a Cleantech ecosystem in the country and for bringing diverse stakeholders of the Cleantech community together. It is a unique initiative focusing on new and advanced clean technology applications that would provide scale, be replicable and have significant material impact in a country like India. The Summit will focus on building consensus on an enabling policy environment that would catalyze investment in clean technology. It will highlight the opportunities for the Cleantech market in India and the challenges for global Cleantech companies and investors to engage in the Indian market.
The Summit brings together the Indian and global Clean Technology stakeholders to accelerate the flow of clean technologies. The regulatory and policy environment for Foreign Direct Investment and investment in start ups, SMEs and large organizations in Cleantech sector were also deliberated upon.
The summit deliberations during the course of three days will focus on three important pillars of clean technology – policy, financing and markets.
On the occasion, a FICCI-EY Knowledge Paper on 'Cleantech Global Trends & Indian Scenario' was released.
Dr. Prodipto Ghosh, Chairman, FICCI Climate Change Task Force and Former Secretary, Ministry of Environment & Forests, Government of India, said that availability of supporting infrastructure such as electricity, internet and highways; availability of human and institutional capital; market environment and regulations and policies were some of the essentials for the evolution of clean technology ecosystem.
He also listed out the policies and regulations for clean technology dissemination. These were public investment or support to cross the 'valley of death'; public investment and promotion of private investment in supporting infrastructure; technology mandates; standards; subsidies for initial dissemination; public procurement mandates and environmental taxes and tradeable permits.
Ms. Naina Lal Kidwai, President, FICCI, said, "Clean technology will be the underpinning of inclusive growth in India, besides its impact on energy security, climate change and environment. It has the potential to bring about social innovation and have a positive impact on education, health and livelihoods. Every sector of the economy, be it industry, agriculture, the service sector, infrastructure, has potential for clean technology interventions that will help in the transition to a sustainable growth path in the long term."
"Clean technology interventions will not only impact the urban landscape but will create a transformational shift in the rural economy of India. We are at the juncture where we must take a leap of faith towards our future, a future that will be sustainable and more equitable. We need to create an ecosystem that will incentivize and nurture clean technology innovation and diffusion, and drive development and widespread adoption," she added.
Dr. A Didar Singh, Secretary General, FICCI, said, "Investments alone are not sufficient to create the necessary environment for a Cleantech ecosystem. Appropriate policy measures, market penetration and availability of low cost finance are imperative. Indigenous manufacturing capabilities need to be supported by appropriate finance, technological expertise from developed countries as well as a strong supply chain. India can learn a lot from the experience of the west and it can also share its own successes and innovative ideas with developed as well as developing countries."