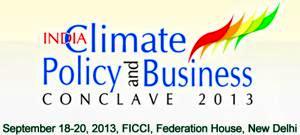 New Delhi – FICCI's India Climate Policy & Business Conclave 2013 started off today with a Curtain Raiser event on the central theme "States and Climate Policy" held at the FICCI Federation House, New Delhi.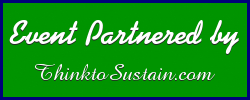 Eminent speakers in the inaugural session highlighted the need for Indian states to focus on key climate change threats.
According to Mr. Onno Ruhl, Country Director of The World Bank, every year around 10 million people migrate to cities in India. As a consequence, many intermediary cities are getting created that are new and not as big as the metro cities. Such intermediary cities would be in need of greater infrastructure capacity and energy supply to cope with the additional population.
Keeping the Indian context in mind, Mr. Onno Ruhl stressed that there is a need to develop innovative solutions that are both scalable and cost-effective.
Mr. B. K. Chaturvedi, Member (Energy), Planning Commission, in his keynote address, shared the three-fold strategy adopted by the Indian Government in tackling energy imperatives. The three-fold strategy focuses on providing energy where there is acute requirement, improving the composition of energy to include more renewable sources, and concentrating on energy efficiency of generating units by mandating super critical technology.
Mr. Chaturvedi elaborated the need for policy initiatives and effective implementation mechanisms to curb carbon emissions in energy guzzling industries, such as, fertilizer, cement, steel, refinery, paper, consumer durables, transport, etc. He also stressed on the initiatives taken for improving the energy efficiency of buildings.
Mr. Cord Meier-Klodt, Deputy Chief of Mission and Head, Department for Economic Affairs & Global Affairs, Embassy of the Federal Republic of Germany, shared the German experience and how the nation is taking a leadership role in implementing stringent emissions reduction targets.
Germany had declared that it will not be relying on nuclear energy in future and has promoted renewable energy in a big way. The country has set an ambitious 2020 target to reduce greenhouse gas emissions by 40 per cent over the 1990 levels. In his closing remarks, he informed the delegates on how Germany is focusing on investing in innovations to improve energy efficiency.
Dr. A Didar Singh, Secretary General, FICCI, welcomed the delegates to the three-day conference. He highlighted the pivotal role being played by FICCI in voicing climate change concerns since 2007.
The session concluded by acknowledging that much can be achieved through strategic collaborations with international agencies, state and local bodies and other stakeholders. There are ample opportunities that need to be explored at both policy formulation and implementation levels to resolve issues.
About the Conclave
The Conclave was initially launched by FICCI in November 2007 as the "India Carbon Market Conclave", but has been rechristened as "India Climate Policy & Business Conclave" this year to lay stress on corporate initiatives, global case studies and successful projects that have galvanized action at the industry and corporate level. The focus on business and corporate initiatives this year will display the broad character and content of the platform.
The India Climate Policy and Business Conclave is India's flagship event in the carbon market space, organized by the Federation of Indian Chambers of Commerce and Industry (FICCI) in partnership with the Ministry of Environment & Forests (MoEF), Government of India, The Federal Ministry for the Environment, Nature Conservation and Nuclear Safety (BMU) and The World Bank. The Conclave is supported by GIZ India and International Emissions Trading Association (IETA).
© 2013 ThinktoSustain.com. All Rights Reserved.
About ThinktoSustain.com
ThinktoSustain.com – a Sustainability News and Analysis website – is a leading online source of credible information on environmental sustainability catering to a global business and scientific community. Launched in 2009 by alumni of the Indian Institute of Management, Lucknow, India, the site is dedicated to popularizing sustainability initiatives and green innovations from all key sectors – corporate, development and academia. For more information, visit About Us.
For more details, contact:
Sumita Singh,
Head – Knowledge Management,
ThinktoSustain.com
E-mail: sumita@thinktosustain.com
Website: www.thinktosustain.com