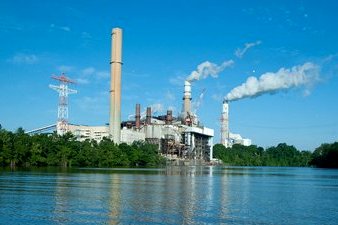 Richmond, Virginia – Dominion (NYSE: D) has published its sixth annual Citizenship & Sustainability Report (CSR). The report highlights the company's 2012 social, economic and environmental performance and progress.
In an effort to conserve resources and reduce its environmental impact, Dominion is making its comprehensive CSR available online and will produce an Executive Summary printed version of the report.
Reporting and disclosure have been expanded in the sixth edition of the CSR in the areas of green power program options for customers, labour relations, nuclear spent fuel storage and nuclear decommissioning, among other areas.
Some 2012 performance highlights include:
Record-setting employee safety performance, including 20 percent declines in the number of OSHA recordable incidents and the incident rate;
A 14 percent reduction in the company's carbon intensity rate (the amount of carbon dioxide emitted per unit of power output) compared to 2011;
A 25 percent decline in the amount of water withdrawn from lakes and rivers for use in the company's power stations; and
$398 million spent with diverse suppliers, a 27 percent increase from the previous year.
Thomas F. Farrell II, Chairman, President and Chief Executive Officer, said, "At Dominion, we are deeply committed to responsible citizenship, natural resource stewardship and the economic well-being of the areas we serve. The 2012/2013 report showcases our efforts to deliver sustainable business performance and engage with stakeholders in ways that align with the company's core values: safety, ethics, excellence and teamwork."
In 2013, Dominion was ranked No. 57 among the "100 Best Corporate Citizens" rated by Corporate Responsibility Magazine, up from No. 84 in 2012. The companies on the list are selected from the Russell 1000 and are scored in seven categories, including environment, climate change, human rights, employee relations, corporate governance, philanthropy and financial performance.
Check the following link to read/download the Full Report: www.dominioncsr.com
Source: Dominion.
About Dominion
Dominion is one of the nation's largest producers and transporters of energy, with a portfolio of approximately 23,500 megawatts of generation, 11,000 miles of natural gas transmission, gathering and storage pipeline and 6,400 miles of electric transmission lines. Dominion operates one of the nation's largest natural gas storage systems with 947 billion cubic feet of storage capacity and serves retail energy customers in 15 states. For more information, visit www.dom.com.