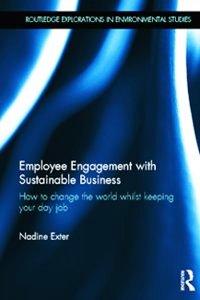 Title: Employee Engagement with Sustainable Business: How to Change the World Whilst Keeping Your Day Job
ISBN: 978-0-415-53225-9
Author: Nadine Exter
Publisher: Routledge (2013)
Language: English
192 Pages [Hardcover]
Review: By ThinktoSustain.com
Introduction:
Sustainability is, and continues to grow as, a key issue for organizations: in the board room; with investors, customers and regulators; and from employees whose demands on organizations include improving their social and environmental performance in return for loyalty and commitment. However, as well as employees being a driver for organizations to embrace corporate sustainability, employees are also one of the most critical assets in enabling an organisation to understand and be able to deliver to its economic, social and environmental responsibilities.
Research shows that employees of all types are vital in the pursuit of sustainability, however, to date there is no one source that shows all of these identified types of employees and how they are involved in the sustainability process. This book fills that gap and provides insight, examples and advice on the different types of employees who are, and can, contribute to a sustainable world via the organisation they work for: what they are doing from within the organization to contribute to societal, economic and environmental sustainability.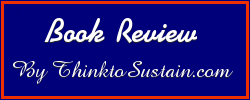 Book Review by ThinktoSustain.com:
This book is based on the overarching theme that employees have the potential and can be intrinsically motivated to move into sustainability-focused roles. Such employees need to be engaged who can be the "difference makers". However, this would require a deeper understanding of the roles that can exist within the organization. The key contribution of the author is towards exploring and identifying five different types of sustainability roles – "Unsung Heroes, Sustainability Specialists, Social Intrapreneurs, Sustainability Champions or Sustainability Godparents". The author conceptualizes these roles through an understanding of organizational culture and value systems.
The book gives valuable advice on how to engage employees with sustainable business. It has the potential to expand your thought process and take you to the next level on the journey to become a truly sustainable company. (Click here to read detailed Book Review by ThinktoSustain.com)
About the Author: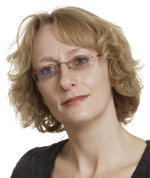 Nadine Exter is the Head of Business Development at the Doughty Centre for Corporate Responsibility, Cranfield University, U.K. With over a decade of experience in marketing and communications, stakeholder engagement and partnership brokering, Nadine has also co-founded a successful SME, advised on change management in the public sector, and ran learning networks between public and private sectors. She completed her MBA at Cranfield University in 2008, where she focused on the triggers and barriers for organisations being responsible and sustainable.
The author's proceeds from this book are being donated to the social movement making ecocide an international crime against peace: the law of ecocide.
Table of Contents:
Introduction: You too can make a difference
1. An Introduction to Academic Theory
2. Unsung Heroes
3. Corporate Sustainability Specialists
4. Social Intrapreneurs
5. The Sustainability Champion
6. The Sustainability Godparent
7. Final Thoughts
URL: http://www.routledge.com/9780415532259/