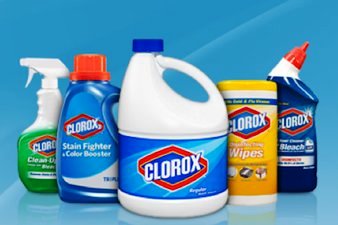 Oakland, California – The Clorox Company (NYSE: CLX) has released its 2014 Integrated Annual Report – "Powered by Value" – which reviews the company's financial, environmental, social and governance performance in the context of its 2020 Strategy.
"Our integrated annual report provides our fiscal year 2014 results and highlights our continued work and plans to achieve our 2020 goals," said Chairman and CEO Don Knauss. "In the midst of a challenging business environment, Clorox people continued to find new ways to deliver value for all of our stakeholders and further integrate corporate responsibility into our business."
Clorox's 2020 Strategy sets clear business and corporate responsibility objectives to drive long-term, sustainable growth. To accomplish its 2020 goals, the company has chosen to focus on the following strategies and reported these fiscal year 2014 highlights:
Engage people as business owners: The company continued its agile enterprise work, empowering employees to make decisions faster and streamline operational processes. Clorox's employee engagement score of 86 percent once again surpassed the industry benchmark[1] and the company continued to keep safety at the forefront, reporting a world-class recordable incident rate of 0.69.[2] A number of organizations also recognized Clorox for its efforts to foster a diverse and inclusive workplace.
Increase brand investment behind superior value and more targeted 3D innovation: In fiscal year 2014, Clorox stepped up its plans to regain market share and topline momentum. In the fourth quarter, Clorox invested $20 million in incremental demand-building programs to reinforce the value proposition of its brands. The company delivered 3 percentage points of incremental sales from product innovation, and since 2011, Clorox has made sustainability improvements to 15 percent of its products.[3] The company has set a goal to make sustainability improvements to 50 percent of its product portfolio by 2020.[3]
Grow in profitable new categories, channels and countries: Clorox continues to pursue businesses in new and expanding markets where it can leverage its strong brands. This year, the company introduced Clorox® CareConcepts™ home care and personal care products, providing solutions for the growing number of families who are providing care to loved ones. The company also launched Clorox® disinfecting wipes in two new categories, glass as well as tub and shower. The Burt's Bees® business continued to drive success in countries around the world with new stand-alone stores, mall kiosks, department store counters and pop-up stores.
Fund growth by reducing waste in Company's work, products and supply chain: Clorox delivered $122 million in cost savings, delivering its 11th consecutive year of average cost savings of more than $100 million. The company also continued to make good progress in reducing its operational footprint, including a 12 percent reduction in greenhouse gases and a 34 percent reduction in the waste sent to landfill per case of product sold since 2011.[4] Altogether, these footprint reductions and product sustainability improvements have averaged $15 million in annual cost savings since 2008, helping to offset raw material cost increases and enable investments in innovation and demand creation.
Commitment to Integrated Reporting
This year's report continues to build on Clorox's integrated reporting efforts and commitment to greater transparency. For the second year, an independent accounting firm provided review-level assurance of key non-financial indicators in fiscal 2014. These metrics, indicated by an "A" symbol within the report, include:
Global greenhouse gas emissions and energy consumption
U.S. water consumption
Product sustainability improvements
Workforce demographics/diversity
U.S. product donations
Safety/recordable incident rate
Employee engagement
The online report is designed for easy viewing on laptops, tablets and smart phones, features a resource center for building and printing customized reports, and provides a brief survey for sharing insights and feedback.