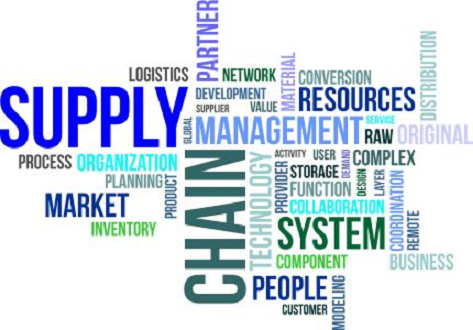 CDP's supply chain program has published the methodology behind the first-ever system to assess how companies manage carbon and climate change across their supply chains.
The supplier engagement rating from CDP – the NGO holding the most comprehensive set of global corporate environmental data – will shine a spotlight on the companies taking action to reduce emissions and lower climate-related risks in the supply chain.
With supply chains responsible for up to four times the greenhouse gas emissions of a company's direct operations, they present a critical focus area for businesses preparing for a carbon-constrained world. In 2016, 89 organizations – including global retailer Metro Group and the US Department of the Navy – requested data from over 8,300 suppliers worldwide through CDP's supply chain program, which asks companies in the supply chain to report on their environmental performance via an annual questionnaire.
Companies scoring the highest on supplier engagement on climate issues will be named in the annual CDP supply chain report, to be released in January 2017. In subsequent years, the report will also list those companies failing to manage carbon and climate change in their supply chains.
Régine Lucas, Chief Procurement Officer, L'Oréal said: "Like any company taking climate change seriously, we understand the importance of knowing what's going on in the supply chain, both in terms of environmental impact and safeguarding future prosperity. At L'Oréal, fighting climate change is one of our priorities, in line with our long-standing tradition of responsibility. With our ambitious sustainable development programme Sharing Beauty With All, we continue to have a positive impact on society and the environment.
"We look forward to being scored by CDP on our supplier engagement. By showcasing examples of best practice, the CDP rating will spur us to work even more closely with our suppliers and continue driving down emissions in the supply chain."
The CDP supplier engagement rating will score all companies that disclose to the 2016 CDP supply chain questionnaire, with over 4,000 companies having disclosed in 2015. CDP supply chain members (purchasing organisations that request data from their suppliers via CDP) that themselves disclose to the supply chain or climate change questionnaire will also be evaluated on supplier engagement.
Scores will be given based on performance across four key areas related to governance, ambition, measurement and supplier engagement. The full methodology can be viewed here.
Dexter Galvin, head of CDP's supply chain program said: "Purchasing organizations have the potential to galvanize significant environmental changes in their supply chain but we know that not enough companies are engaging with their suppliers on GHG emissions and climate change strategies.
"By shining a light on whether companies are taking responsibility for the emissions hidden in their supply chains, we hope to spur on the laggards and drive a race to the top. This in turn will result in more sustainable supply chains, helping companies to significantly reduce the size of their carbon footprint."
The rating system, which is the first of its kind, will provide a tool for groups wishing to compare company performance on targeting carbon emissions in the supply chain.
Gartner, the US-based information technology research and advisory company, will incorporate CDP's supplier engagement rating into its own future assessments of corporate supply chains.
Dan Hamza Goodacre, Program Director, Energy Efficiency at ClimateWorks Foundation, which is supporting CDP's supplier engagement rating, said: "Twenty-five per cent of global carbon emissions from fossil fuels are emitted during production of goods that are consumed in a different country, and yet our system of carbon accounting is primarily production based, allowing countries, companies and consumers to 'off-shore' pollution. This has to end if we are serious about tackling climate change, which is why CDP's new rating is so important; it will help us all see which companies are at the forefront of taking greater responsibility for their emissions."