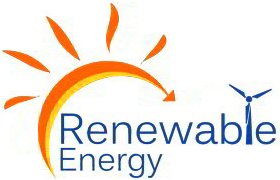 Event Dates: October 24-25, 2013
Location: Istanbul, Turkey
Organized By: SZ&W Group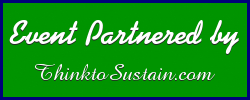 About the Event:
The world had seen a rapidly increasing demand for energy in recent times due to the growing population and climate change. This also applies to the countries in MENA region and Turkey. While urbanization enlarges Turkish demand for power, MENA countries have to gain more power to desalinate more water for the increasing population.
Renewable Energy has become the overwhelming choice for this region. There is a huge potential for solar energy as well as wind energy. Governments in Turkey and MENA region have taken steps to promote the development of renewable energy. Turkey has modified its regulations to provide more attractive incentives. Very recently, Saudi Arabia set to boost its solar power by announcing a 108 billion investment plan. UAE's Masdar City is still under construction; Morocco has been attracting investment for both wind and solar project. To sum it up, an emerging market is arising in this region.
The Turkey-MENA Renewable Energy Congress 2013, organized by SZ&W Group on October 25-25 at Istanbul, Turkey, will unite the key local and international players to drive forward the government support, to discuss how to invest efficiently in renewable energy projects, and how to tap into the local market quickly and profitably. The event would provide participants opportunity to network with industry leaders, hear from senior executives of the upstream sector, and share experiences with other operators, and so on.
The event would feature panel discussions, exhibition, workshops and networking opportunities. ThinktoSustain.com is the Media Partner for the event.
Key Topics:
Regulatory & Market Analysis
Investment Insights
Financing Options & Case Studies
Risk Management & Analytical Viewpoint on the Market
Technology Applications
Improving Operations Efficiency
Grid & Power Technology
Empowering Success in Turkey
Event Agenda:
Day 1
Policy Sector:
Turkish Energy Mix and Regulations for the Renewables
Saudi Arabian Renewable Plan
Finance Sector:
Financing and Investing Environment in Turkish Renewable Energy Sector
How to get a better ROI with the Current Feed-in Tariff for Renewables in Turkey
Challenges and Opportunities in MENA Region
Wind Stream:
Policy, Governmental Plan and Strategy for Wind Industry
Turkey Market, Morocco Market
Day 2
Wind Stream:
Finance and Investment in Turkey & MENA Focus the Wind Project
Solar Stream:
Finance and Investment in Turkey & MENA Focus the Solar Project
Challenges and Opportunities in MENA Region
Wind Stream:
Keep an eye on wind energy manufacture in Turkey & MENA
Discuss the technology issues on Wind
Solar Stream:
Keep an eye on solar energy manufacture in Turkey & MENA
Discuss the technology issues on Solar
The event invites:
CEO
CTO
COO
VP
Sales Director
Business Development Director
From:
Governments
Energy Agencies
National Utilities
Transmission and Distribution Manufacturers
Project Developers / System Integrators
Technology Developers and Manufacturers
Development Banks
Equity Funds
Commercial Banks
Power Technology R&D Companies
Consultants
Law Firms and Insurance Firms
Fee & Registration Details:
For Fee & Registration details, please contact at the following:
Telephone: +86-021-58300710
E-mail: info@szwgroup.com
Alternatively, check the following link to register online:
http://www.szwgroup.com/renewable2013/regist.asp
SZ&W Group is an emerging consultancy company in China, specialized in organizing top-level professional conferences, events and forums around the world, with seamless service and the highest level of professionalism, serving clients from various industries, especially in energy, natural resources, green technology, telecom and utilities, etc. For more information, visit www.szwgroup.com.
Event Website: http://www.szwgroup.com/renewable2013/