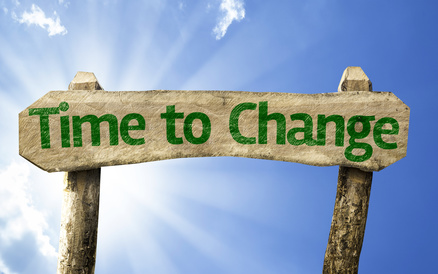 Worldwide policy actions to harness the global financial system for sustainable development have more than doubled over the last five years, but more effort is needed to turn this momentum into genuine global transformation, according to the second edition of UN Environment's landmark report, "The Financial System We Need".
Over the past five years, policy and regulatory measures by finance ministries, central banks and financial regulators to promote sustainable finance have risen to 217 and now exist in nearly 60 countries, the report finds.
Developing and emerging economies have focused their efforts on greening the banking sector, accounting for 70% of total measures in that sector. Developed countries have focused their action on environmental, social and governance issues by institutional investors, accounting for 92% of all measures in that sector.
Capital is also starting to shift, the report finds. The issuance of green bonds has already reached US$51.4bn this year, up from last year's total of US$41.8bn – a fourfold increase since 2013, when issuance was below US$11bn. However, the total amount of green bonds outstanding is just 0.15% of the global fixed income market.
We are putting forward recommendations to accelerate the conversion of much of the financial system's US$300 trillion of assets – held by banks, the capital markets and institutional investors – into sustainable financial flows," said Erik Solheim, head of UN Environment. "The money isn't the problem, it's where we put it."
2016 has also been marked by major moves at the national and international levels:
In Kenya, leadership on mobile banking is providing the basis for expanding access to renewable energy.
In India, new guidelines have been introduced to promote the expansion of the green bond market.
The European Commission has just announced it will develop a comprehensive European strategy on green finance.
In China, President Xi and the State Council have issued guidelines to green the financial system.
G20 Finance Ministers and Central Bank Governors have, for the first time, agreed to scale up green finance.
Despite the promising trend, UN Environment emphasized the need for stronger and faster action. Globally, US$5-7 trillion a year is needed to finance the Sustainable Development Goals. China alone has a stated aim of raising US$1.5 trillion for financing green projects through to 2020; 85% of this will have to come from private finance.
UN Environment has set out five ambitious yet practical proposals that could bring the financial system into alignment with sustainable development and climate imperatives:
Embed sustainability into long-term national plans for financial reform.
Channel fintech developments to align finance with sustainable development.
Use public finance for direct impact and to pioneer new markets, rules and practices.
Ensure that policymakers and professionals understand the imperatives and risks.
Develop common approaches to integrating sustainability into definitions, tools and standards.
The Momentum to Transformation report also sets out an initial performance framework for measuring progress towards a sustainable financial system across different countries. This tracks the policies and regulations in place, the market response and the flows of sustainable finance.
Nick Robins, co-director of UN Environment's Inquiry, said: "Key data about the performance of the financial system and sustainable development is still lacking. This is holding back financial institutions from reallocating capital and financial policymakers from putting in place the necessary market frameworks. It's why developing a set of shared indicators and standards is so critical."
The report also pays specific attention to financial technology (fintech), which offers significant potential to scale up funding for sustainable development. Through advances in digital technologies – such as artificial intelligence and blockchain – tomorrow's financial system could be far more efficient in mobilizing green finance, but that action is needed now to shape the direction of fintech.
Simon Zadek, co-director of UN Environment's Inquiry, said: "The overlap between environment and finance is more obvious than ever. The solutions that fintech promises could not only revolutionize the financial sector but bolster global efforts to safeguard our environment."