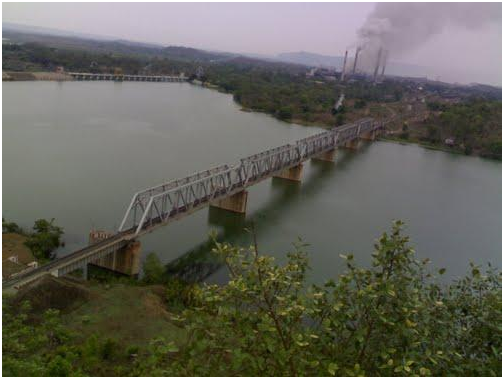 Protecting Sal Forests: Singrauli district, in Madhya Pradesh, India, is emerging as the energy capital of India. Many power plants already operate in this region. With rich coal resources, this region is being eyed by big energy companies. Mahan Forest, one of the oldest Sal forests of Asia, falls in this region and is facing threat from power companies as they plan to clear the forest for coal mining. Sal forests provide us with a rich bounty and are a part of the forests of Vindhyan highlands, which form a link between the Indo-Gangetic plains and the Deccan Plateau. Loosing these forests jeopardize the communities dependent on them. Presently, NGOs, activists, environmentalists – all have come together to protect these forests of Madhya Pradesh.
Such examples of saving of forests have been reported from other countries as well.
Environment Police: In the Kingdom of Saudi Arabia, to prevent illegal logging and poaching, the government has decided to constitute a cell of environmental police who would nab the offenders (8).
Aerial Surveillance: In Africa, the government and the people are using advanced technology like drones and helicopters in their anti-poaching movement, which indicates that panic button has been already pressed (9).
Indian states have rich forest cover, but owing to land diversions, they are loosing it rapidly.
The state of Madhya Pradesh has diverted 33.6% of its total forest land since 1981 till 2011. Madhya Pradesh is rapidly loosing more of its dense forest cover since the past two years. Some of the districts affected are Sindhi, Mandla, Satna, Umaria and Jabalpur.
Jharkhand state has diverted 7058 hectares of forest land.
Between January-March 2014, certain proposed diversions have been responsible for Jagatsinghpur district in Odisha state and Hissar district in Haryana state for loosing their entire forest cover.
Raigarh district in Chattisgarh, Yavtmal district in Maharashtra, Amritsar district in Punjab will also be loosing half of their forest cover.
An analysis of hydel projects of hilly regions of India reveals that since 2008, more than half of the all forest diversions being made in Uttarakhand for hydel projects occurred in Chamoli district alone – around 490.95 acres (10).
These figures present a rather alarming trend. Concern is also rising for Eco-sensitive Zones (ESZ) and forest corridors – which are important protected areas cordoned off for wildlife protection and movement. When such areas get reduced due to industrial or developmental activities, they pose a serious threat to the survival of wild animals.
As reported in February 2014, thirteen forest corridors in Terai region in the state of Uttarakhand are at risk as the area has shrunk considerably and threatens wildlife survival. Chilka motichoor forest corridor of Rajaji national park is also severely hampered due to the expansion of nearby cities like Hardwar, Rishikesh, Raiwala, village tourism and infrastructure development.
In Jharakhand, in West Singhbhum district and Saranda forest, an area of over 80,000 ha is believed to be one of the richest wildlife habitats, outside of any protected area in the country. It also forms the core of Singhbhum elephant reserve and harbours rich deposits of iron ore and manganese. Various mining companies have been allowed to utilize 10,000 ha of this area; earlier less than 2,500 ha was mined, which caused significant damage to the environment (2).
However, some attempts have been made in recent times by the various state governments to remedy the dire situation.
During the past quarter of this year, the Indian Ministry of Environment and Forests has notified nine ESZ in Sikkim and Andhra Pradesh. There are eight parks and sanctuaries in Sikkim where the Ministry has given the green signal to create ESZs of about 25-200m from their boundaries. In Andhra Pradesh, the Pulicat Sanctuary now has an ESZ of upto 2km from its boundary.
But such measures are not sufficient. Encroachment attempts on forests and forest land should be carefully monitored. Stricter rules should be imposed on defaulters and culprits should be punished for causing damage to Nature. In India, forest laws do need modifications. The 'development' trend that has come up in recent years is diverting more and more forest land to non-forest activities, and bodes ill for all.
In eleventh five year plan (2007-2011), around 8284 projects were granted forest clearance and 2.04 lakh hectares of forest land was diverted (11). Only about 5.3% of the total forest land diverted has been used for social causes like building of hospitals, villages, schools, etc. Maximum forest land has been diverted for irrigation purposes (14% of the total). In the mining sector, 522 mining projects were sanctioned with diversion of 49,905 ha of forest land. In 2010, an area of 14,500 ha of forest land was diverted – the highest diversion of forest land in recent years!
Forest laws are being defied the world over. This has encouraged activities like illegal logging, illegal mining, wildlife poaching, unscientific plantations and forest clearings. When (national) parks loose 'protected' status giving way to infrastructure development, forest loss increases. Federal government and three state governments in Brazil, removed the protected status of 2.5 million hectares (in between 1995-2013), across the Amazon. It is observed that deforestation rate has increased at an average of 50% across five years within areas which were stripped off their protective status.
Forests are vital for our survival. Despite elaborate laws and regulations, forests are still not getting the protection they deserve. Participation of people is important to ensure that forest laws are implemented in the right spirit.
"What we are doing to the forests of the world is but a mirror reflection of what we are doing to ourselves and to one another."
– Mahatma Gandhi
Laxmi N. Goparaju holds a doctorate degree in Environmental Science & Technology from Jawaharlal Nehru Technological University (JNTU), Hyderabad, India. She writes for ThinktoSustain.com on topical issues related to ecology, global warming and climate change, and can be reached at laxmi@thinktosustain.com.
References:
Anderson,J., 2014. 5 Overlooked Deforestation Hotspots. Global Forest Watch Blog.

Petersen,R., and Stevens, C., 2014. Putting people on the map: the land tenure data challenge and global forest watch. Global Forest Watch Blog (April, 2014).

Kendra McSweeney, Erik A. Nielsen, Matthew J. Taylor, David J. Wrathall, Zoe Pearson, Ophelia Wang, Spencer T. Plumb, 2014. Drug Policy as Conservation Policy: Narco-deforestation. Science. Vol.343, no. 6170, pp 489-490.

http://timesofindia.indiatimes.com/home/environment/developmental-issues/200000-hectares-forest-land-diverted-in-four-years-Sunita-Narain/articleshow/29671621.cms
http://www.thehindu.com/news/national/andhra-pradesh/anantapur-sets-an-example-in-afforestation/article4585572.ece
http://www.thehindu.com/news/national/other-states/a-village-that-plants-111-trees-for-every-girl-born-in-rajasthan/article4606735.ece
Sinha,D., 2013. Forest Diversions from Hydel Projects in Uttarakhand.An Analysis. www.ercindia.org
Green Clearance Watch, www.greenclearancewatch.org