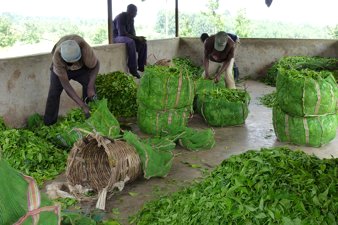 Fairtrade certified coffee, tea and flowers do not improve lives of the very poorest rural people in Ethiopia and Uganda, according to a four-year research project conducted by leading development economists at SOAS, University of London. The project studied rural labour markets in areas producing crops for export, under different institutional conditions that included, in some research sites, Fairtrade certification.
Low pay for wage workers, particularly women, and limited access to schools, health clinics, improved sanitation and other social projects in rural areas were among the findings in "Fairtrade, Employment and Poverty Reduction in Ethiopia and Uganda", a report published today.
Teams of highly-trained fieldworkers studied wages and working conditions in twelve areas growing coffee, tea and flowers in Ethiopia and Uganda. As well as reviewing existing studies, the researchers collected new, detailed micro-level comparative evidence from areas producing agricultural exports on how rural labour markets affect poor people's lives.
The study reveals that wage workers are commonplace on 'smallholder' farms in the areas studied, where between a third and a half of listed adults were recent agricultural wage workers. The research also found that these agricultural workers were much poorer than others. Wages were lower on average in research sites defined around Fairtrade certified producer organisations than in sites without Fairtrade certified producers.
Key findings from the report:
Most rural people in Ethiopia and Uganda enjoy a much higher standard of living than seasonal and casual agricultural wage workers. In rural areas, manual agricultural wage workers are the very poorest.
Where Fairtrade flowers were grown, and where there were farmers' groups selling coffee and tea into Fairtrade certified markets, wages were very low – especially women's wages. In fact, wages in other comparable areas and among comparable employers producing the same crops but where there was no Fairtrade certification were usually higher. This was not because the Fairtrade certified cooperatives were in more marginalised, deprived areas.
In some areas dominated by Fairtrade certified cooperatives, workers in the samples did appear to have greater access to some fringe benefits (e.g., free meals in two sites, or on other sites more access to loans) than workers in areas without Fairtrade certification. Even here, though, other aspects of work conditions were often worse.
The findings on lower wages held true even after the effects of scale and other differences across workers and sites were taken into account in detailed statistical analysis, contrary to the claims made in the Fairtrade Foundation's own statement about this research.
Fairtrade publicises its contribution to the funding of schools, health clinics, improved sanitation and other "social projects" in rural areas. From hours of quantitative and qualitative interviews with respondents and others, including in some cases cooperative managers, the SOAS researchers found that the poorest often had no access to these 'community' facilities in the research sites, even when they were or had been wage workers on the processing stations or for producer members.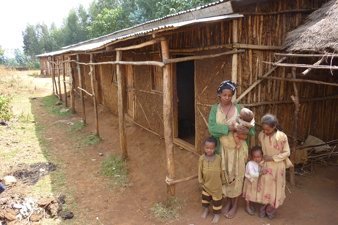 The research was conducted by Christopher Cramer, Professor of the Political Economy of Development; Dr. Deborah Johnston, Reader in Development Economics; Dr. Carlos Oya, Senior Lecturer in the Political Economy of Development; and John Sender, Emeritus Professor of Economics with Reference to Africa.
The research involved more than 1,000 person days of field research and generated detailed survey data on 1,700 respondents, as well as evidence from focus groups, repeat surveys, more than 100 life and work history interviews, and a large number of qualitative interviews with cooperative executives, policy makers, Fairtrade representatives, and employers. Some of this is presented in a final report to DFID/UKAID. SOAS researchers also conducted a careful review of other evidence and found that independent research often raised the same concerns about wage workers and the uneven distribution of gains.
Professor Cramer said, "The British public has been led to believe that by paying extra for Fairtrade certified coffee, tea and flowers, they will 'make a difference' to the lives of poor Africans. Careful fieldwork and analysis in this four year project leads to the conclusion that in our research sites Fairtrade has not been an effective mechanism for improving the lives of wage workers, the poorest rural people."
Click here to read/download the Full Research.
Source: SOAS, University of London.