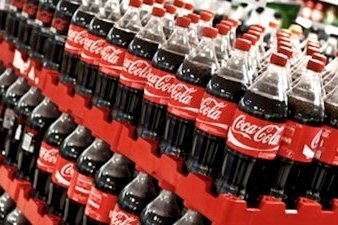 Coca-Cola Enterprises (CCE) on May 28 launched its 2013/2014 virtual sustainability map, the interactive format for the company's annual Corporate Responsibility and Sustainability Report.
The report highlights key milestones achieved in 2013, including:
23% reduction in the carbon footprint of its core business operations since 2007, ahead of its 15% target;
Opening of Infineo, a $12m plastics recycling joint venture with APPE in France which recycles an extra 390 million PET bottles a year, as well as the launch of its Education Centre;
Establishment of a Sustainable Agriculture Steering Group and Sustainable Agriculture Guiding Principles;
First Sustainability Innovation Summit, in partnership with The Economist Intelligence Unit, to discuss how organizations can drive the next era of sustainable business;
Support to an expanded range of active living programs, reaching over 900,000 people – including Le Sport Ça Me Dit (France), Olympic Moves (Belgium/Netherlands) and a new partnership with the Swimming Federation in Sweden; and
Opening of a new Coca-Cola Visitors Centre in Antwerp, in line with CCE's long-standing commitment to support youth development and education.
"Three years ago, we launched an ambitious sustainability plan, and we've made solid progress this year towards our commitments," said John Brock, Chairman and CEO of Coca-Cola Enterprises.
"The sustainability agenda does not stand still. The expectations of our stakeholders are rising, and so are our own ambitions for our business. We believe business has a role to play and can more effectively use collaboration, innovation and technology to accelerate our response to the environmental and societal challenges we face today. We are now exploring the next step in our journey and will review our sustainability plan in the coming months, as we continue to strive for sustainability leadership."
For the second year, visitors can browse a virtual map which provides a range of entry points to discover and learn more about CCE's sustainability commitments and how the company is addressing them in all aspects of its value chain. The enriched map now features video, quotes, infographics, as well as employee spotlights. It is supported by a series of factsheets for those stakeholders who require further information, analysis and data.
"We want to engage with the widest possible range of stakeholders in a transparent way," said Joe Franses, Director of Corporate Responsibility and Sustainability.
"We see potential in allowing people to experience the intricate connections between our business and our communities through this kind of format, and we were encouraged that our recent recognition for 'Best Report' and 'Creativity in Communications' from the Corporate Register Reporting Awards could unlock opportunities for how business engages with stakeholders to make sustainability reporting more about dialogue."
The report has been audited externally and includes an assurance statement written by DNV.
To browse CCE's 2013/2014 virtual sustainability map and Corporate Responsibility and Sustainability Report, click here.
Source: Coca-Cola Enterprises.