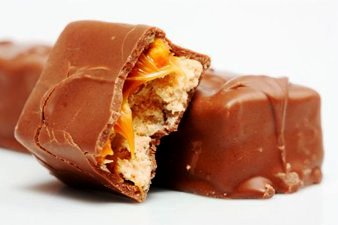 McLean, Virginia – Mars, Incorporated announced a new policy on March 10 to help build a fully sustainable palm oil supply chain. This sees Mars commit to both industry leading standards and develop a fully traceable pipeline back to known palm oil processing mills by year-end 2014.
This policy is at the forefront of the business' strengthened commitment to tackle deforestation, and further supported by the launch of its new deforestation policy. In addition to palm oil, Mars will initially focus on its other raw materials that have the greatest impact on forests: beef, pulp and paper, and soy.
Barry Parkin, Chief Sustainability Officer, Mars, Incorporated stated, "Rapid expansion of palm oil plantations continues to threaten environmentally sensitive areas of tropical rainforest and carbon-rich peatlands, as well as the rights of communities that depend on them for their livelihoods. We have recognized that even though we have already implemented a 100% certified supply of Palm Oil, this is not enough. We believe that these additional measures will not only help build a genuinely sustainable pipeline for Mars, but will also help accelerate change across the industry by encouraging our suppliers to only source from companies whose plantations and farms are responsibly run."
As part of the policy, Mars has introduced a new sourcing charter that will require all its suppliers to have a fully sustainable and traceable palm oil supply across all their operations by the end of 2015 (or to have plans in place by the end of 2015 for doing so) and to have confirmed their commitment to the principles in its sourcing charter by end 2014.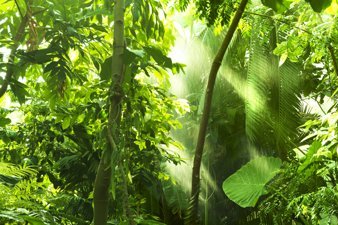 Mars is also announcing that it has become a member of The Forest Trust (TFT), a global non-profit organization focused on the delivery of responsible products. All TFT's palm oil members are companies that are committed to traceable, No Deforestation palm oil. TFT field teams will work with Mars suppliers in mills and plantations to help them build traceability and verify that their fresh-fruit bunch supply, including supply from smallholders, meets Mars' sourcing charter.
TFT Director Bastien Sachet says, "Making a strong commitment is the first important step to fight deforestation. But the second one – and the most important one – is to effectively "walk the talk". We are pleased to start walking the talk with Mars to reach full traceability and No Deforestation for the palm oil they buy. By being ambitious for people and forests, Mars is inspiring their suppliers to be too."
Mars has been a member of the RSPO (Roundtable on Sustainable Palm Oil) since 2010 and currently purchases 100 percent of its palm oil from RSPO-certified sources via the "mass balance" program. Under the terms of the newly announced policy, all palm oil received by Mars will be continue to be RSPO-certified but will also be fully traceable and compliant with the additional standards in the new sourcing charter.
Mars, Incorporated will report on its progress in fulfilling its palm oil commitment in its annual Principles in Action Summary and will also provide updates every six months on Mars.com. The business will also continue to partner with industry, governments and civil society on broader efforts to protect forests and ensure mutual benefits for the workers and communities that rely on them and will work closely with the Consumer Goods Forum to progress on this issue.
Source: Mars.
About Mars, Incorporated
Mars, Inc. is an American global manufacturer of confectionery, pet food, and other food products with US $ 33 billion in annual sales in 2012, and is ranked as the 3rd largest privately held company in the United States by Forbes. Headquartered in McLean, unincorporated Fairfax County, Virginia, US, the company is entirely owned by the Mars family, and has six business segments including Petcare, Chocolate, Wrigley, Food, Drinks, Symbioscience, and more than 72,000 associates worldwide that are putting its Principles into action to make a difference for people and the planet through its performance. For more information, visit www.mars.com.
About TFT
Established in 1999, The Forest Trust (TFT) is a global non-profit that helps businesses deliver responsible products. TFT's work has so far impacted over ten million hectares of the world's forests, billions of dollars worth of products and improved hundreds of thousands of lives. TFT has helped more than 100 companies worldwide build responsible supply chains by identifying and addressing embedded social and environmental issues on the ground. Companies include Kingfisher, Nestlé, Wilmar, Ferrero, Crate & Barrel, Asia Pulp and Paper, Golden Agri-Resources and Maisons du Monde. TFT works across a variety of product groups, including timber, palm oil, leather, stone, charcoal, technology minerals, coconut and rubber. TFT has offices in 14 countries and an on-the-ground presence in many more. For more information, visit www.tft-forests.org.