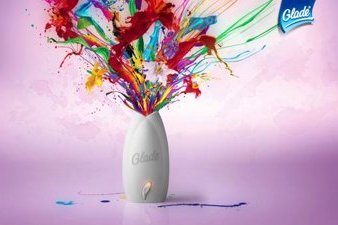 Racine, Wisconsin – SC Johnson recently announced that it achieved zero landfill[1] status at its eighth global manufacturing facility, demonstrating the company's continued commitment to minimize its environmental footprint and reach its ambitious goal of reducing its global manufacturing waste by 70 percent by 2016. From 2000-2012, the company reduced its global manufacturing waste by 62 percent as a ratio to production.
The Manaus, Brazil site is the company's eighth zero landfill facility, and over the last few years, it implemented several initiatives that increased recycling rates, reduced packaging and expanded access to environmental education. SC Johnson's other zero landfill facilities include two in China and one each in Pakistan, The Netherlands, the United States, Poland and Canada. Through 2012, 10 of SC Johnson's global manufacturing facilities achieved waste diversion rates of at least 90 percent.[2]
"As each of us looks to reduce the amount of waste we generate and increase recycling rates both at home and within our community, SC Johnson is committed to identifying innovative and scalable ways to minimize our global manufacturing footprint," said Kelly M. Semrau, Chief Sustainability Officer at SC Johnson. "Waste reduction – and achieving zero landfill – is a key role in our business strategy to continuously innovate, making even better products in the most sustainable way possible."
SC Johnson's Global Commitment to Waste Reduction
SC Johnson aspires to eliminate waste altogether at each of its manufacturing facilities worldwide. As the company makes continual progress toward reaching this goal, it aims to decrease the amount of waste that is sent to landfills. By fostering a culture of sustainable behaviour change throughout its manufacturing facilities and offices worldwide, SC Johnson seeks the proficiency and participation of its employees to identify innovative and scalable solutions to decrease waste.
Examples of SC Johnson's achievements to reduce waste include:
In the Manaus, Brazil facility's journey to achieving zero landfill, onsite leaders examined the site's entire production chain to identify its primary sources of waste, developed a revised material separation process and an innovative packaging reduction system, and launched an internal campaign to increase awareness around the environmental impact of employees' waste. Since 2012, the facility has prevented an average of 91 tons of waste per year from being sent to landfills and has increased its amount of recycled products by 16 percent.
Europlant, SC Johnson's manufacturing facility in Mijdrecht, The Netherlands has been a zero landfill site for over a decade. Employees and an onsite robot ensure that waste and packaging materials are separated throughout the manufacturing process to be reused or recycled. The site recycled almost 800 tons of its waste last year.
At the Brantford, Canada facility, employees formed teams to identify and remove process steps that create waste. The facility also eliminated garbage cans and introduced centrally-located recycling stations, which makes it easy for employees to place all recycling in the appropriate container and reduce the amount of waste that is sent to landfills.
At the Shanghai, China facility, employees have identified several solutions to reducing waste after analyzing the makeup of containers and labels along with delivery alternatives.
At the company's largest manufacturing facility in Mount Pleasant, Wisconsin employees recycled 8.6 million pounds of waste in 2012. This included used oil, light bulbs, batteries, and kitchen grease. Across the company's Wisconsin facilities, employees have recycled 615,000 pounds of paper, equal to saving more than 3,600 trees. In addition, company cafeterias use plant-based cold beverage cups, corn-based disposable forks, knives and spoons, and compostable containers for to-go items.
The Bay City, Michigan manufacturing facility recycled more than 6.3 million pounds of waste from 2012-2013 and has diverted 100 percent of its waste from landfills since November 2011.
To learn more about SC Johnson's commitment to reducing waste, visit:
http://www.scjohnson.com/en/commitment/focus-on/lesswaste.aspx
Source: SC Johnson.
Notes:
[1] The company defines zero landfill as eliminating all materials that would be transferred to landfills through reuse and recycling, and ultimately, without the use of incineration.
[2] Waste diversion is the prevention and reduction of generated waste through source reduction, recycling, reuse or composting.
About SC Johnson
SC Johnson is a family company dedicated to innovative, high-quality products, excellence in the workplace and a long-term commitment to the environment and the communities in which it operates. Based in the USA, the company is one of the world's leading manufacturers of household cleaning products and products for home storage, air care, pest control and shoe care. It markets such well-known brands as GLADE®, KIWI®, OFF!®, PLEDGE®, RAID®, SCRUBBING BUBBLES®, SHOUT®, WINDEX® and ZIPLOC® in the U.S. and beyond, with brands marketed outside the U.S. including AUTAN®, TANA®, BAMA®, BAYGON®, BRISE®, KABIKILLER®, KLEAR®, MR MUSCLE®, and RIDSECT®. The 128-year-old company, that generates $9 billion in sales, employs nearly 13,000 people globally and sells products in virtually every country around the world. For more information, visit www.scjohnson.com.