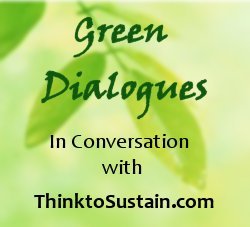 In an age of mobility, the rising demand for vehicles is a major concern. The equation is simple – more vehicles on road means more emissions in the air we breathe. Vehicular emissions have been identified as the second most important contributor to global warming.
As markets mature across many developing nations, the demand for cars is expected to rise further. This entails twin-challenges for automobile companies across the world. First, bringing eco-efficiency at workplace – a reduction in carbon emissions at their facilities, and second, developing eco-innovations – for reduction in tailpipe emissions during the lifecycle of the vehicle.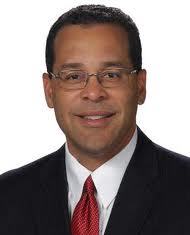 In a recently released report, Deloitte & Interbrand have ranked Ford as the second greenest brand in the world (Read Best Global Green Brands 2013). Keeping this in view, ThinktoSustain.com catches up with John Viera, Global Director, Sustainability and Vehicle Environmental Matters, at Ford Motor Company, to find out more about the Ford approach to sustainability.
Green Dialogues is a brand forum of ThinktoSustain.com engaging thought-leaders in a dialogue on emerging sustainability issues. In case of any query related to this feature, do drop in a mail to editor@thinktosustain.com.
ThinktoSustain.com: At Ford, sustainability is being accorded prime importance as outlined in the "Blueprint for Sustainability: Our Journey Continues". The company has achieved a significant reduction of 37 percent per vehicle in CO2 emission levels at its global facilities between 2000 and 2012, and has plans for another 30 percent reduction by 2025.  Similar targets are also envisaged for reduction of water footprint.
Question: Tell us something about the "Blueprint for Sustainability". What sustainability guidance (or targets) does it set for the company?
John Viera: Several years ago, the term "Blueprint for Sustainability" was introduced at Ford to describe the actions we are taking to achieve outstanding fuel economy and reduce greenhouse gas emissions from our products. We now use the term more broadly to describe our sustainability strategy as a whole, reflecting the fact that our important sustainability issues are part of a complex system that interconnects our products, plants, people and the communities in which we operate.
Every year, our business units set goals and targets for themselves related to sustainability. The "Blueprint" serves as a sort of report card, allowing us as a company to see where we have set our goals and if we are achieving them.
Question: What kind of opportunities and challenges exist for further reduction in ecological footprint?
John Viera: There are always opportunities to continue to reduce our CO2 emissions, which we plan to reduce another 30 percent by 2025. We plan on accomplishing this by making progress throughout the company, on the product side with more fuel-efficient technology and sustainable materials, on the manufacturing side with less waste-to-landfill and innovative technology like 3-Wet paint.
ThinktoSustain.com: Automobile industry is a significant contributor to greenhouse gas emissions responsible for global warming and climate change. There is a huge demand for vehicles, especially for cars, in many emerging economies like India and China. With more cars likely to be produced in the next 5 years or so, the efficiency gains per car can be challenged by a corresponding increase (on a year over year basis) in total GHG emissions at your global facilities.
Question: How does your team envision striking a balance between these competing demands?
John Viera: We know its essential to reduce our CO2 emissions throughout our value chain, and we have been doing just that. It's vital to improve our manufacturing process, and we have. The use of 3-Wet paint expanded by 50 percent this year, which we expect to reduce our CO2 emissions by up to 25 percent where its used.
One of the most impactful way we can reduce emissions is by improving fuel economy in our vehicles. Once our products are off the lot is when they produce the most emissions, and they do so for their entire use phase. Lifecycle analyses have found that 80 to 90 percent of vehicle-related greenhouse gas emissions are emitted during the use phase.Therefore, when we make improvements in fuel efficiency, like we have with the EcoBoost engine and with our hybrid and plug-in hybrids, we make sure we are reducing CO2 for a long time after the production of the vehicle. Since the introduction of the C-MAX hybrid and Energi, we have saved more than 20 billion grams of CO2.
ThinktoSustain.com: Emphasis on educating suppliers is an important action to drive sustainability beyond organizational boundaries. In 2012, Ford has trained 325 suppliers in sustainability management as part of Ford's Code of Human Rights, Basic Working Conditions and Corporate Responsibility.
Question: What measures are being taken to align suppliers' sustainability practices to Ford's sustainability strategy? Are there any mandatory norms?
John Viera: The basis of our sustainability work with suppliers are the Ford Code of Human Rights, Basic Working Conditions and Corporate Responsibility, which address workplace issues such as working hours, child labour, forced labour, nondiscrimination, freedom of association, and health and safety, as well as environmental issues and other topics. Though this Code applies directly to our own operations, we seek to do business with companies that have standards consistent with our Code.