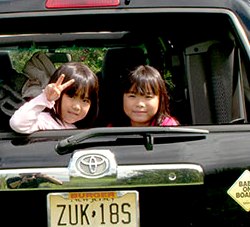 New York, NY – Interbrand, a leading brand consultancy and author of the annual Best Global Brands report, has released its 2013 Best Global Green Brands report. The automotive sector dominates with Toyota (#1), Ford (#2), and Honda (#3) claiming the top three spots in this year's report. Nissan (#5), Ford (#2), Nokia (#9) and UPS (#32) earn honours as the year's top risers, and new entrants include Nestlé (#14), Kia (#37), ZARA (#48) and Colgate (#50).
Interbrand's 2013 Best Global Green Brands report examines the gap that exists between a corporation's environmental practices and consumers' perceptions of those practices. When identifying the top 50 Best Global Green Brands each year, Interbrand starts with the 100 brands that make up its annual Best Global Brands report. Interbrand then conducts extensive consumer research to capture public perception of the brand's sustainable or green practices and compares that to environmental sustainability performance data provided by Deloitte – data that is based upon publicly available information.
"What makes the annual Best Global Green Brands report unique and valuable is that it examines performance and perception in action," said Jez Frampton, Global Chief Executive Officer of Interbrand. "The report provides leading brands with the insights they need to develop robust strategies – strategies that will not only drive their businesses forward, but also have a positive impact on the environment and communities in which those businesses operate."
David Pearson, Deloitte's Global Sustainability Leader, noted, "Sustainability continues to assert itself on the business agenda. Customers and stakeholders are holding businesses more and more accountable for sustainability performance, and businesses are working hard to ensure that their external perception reflects their internal efforts. Leading global brands are thus showing increased focus and innovation in the sustainability realm – leading to improved programs and reporting."
Key Themes
Innovation Drives Dominance of Automotive Brands in Top 10; Toyota Retains its #1 Position
Automotive brands make up 50 percent of this year's top ten with Toyota (#1), Ford (#2), Honda (#3), Nissan (#5), and Volkswagen (#7) topping the list. Collectively, the heavily regulated auto industry has effectively showcased its innovations and firm commitment to manufacturing vehicles in an increasingly sustainable way. Although most automotive brands have invested in meeting sustainability goals and complying with regulations, those brands that have invested in creating innovative products as evidence of their commitment to sustainability (e.g., Toyota Prius, Ford EcoBoost, Nissan LEAF) are receiving more recognition from consumers.
Toyota, the #1 Best Global Green Brand for the third consecutive year, continues to dominate the hybrid vehicle market. The company sold more than 2.9 million Prius models worldwide in 2012. Toyota is also exploring the future of mobility by building a low carbon society called Toyota Ecoful Town in Toyota City, Japan. From reducing greenhouse gas emissions to using reusable metal containers for shipping and distribution, Toyota is a leading example of what can result – both in terms of performance and perception – when a company makes sustainability an integral part of its overarching business strategy.
Nissan (#5), the Japanese automaker, emerged as the top riser on this year's report. The brand moved up 16 places (from #21) and broke into the top 10. As with other brands in the auto sector, Nissan is becoming increasingly committed to developing and promoting its green credentials. In February, the company announced that 50,000 LEAFs had been produced worldwide, making the LEAF the most widely sold electric passenger car of all time. Nissan plans to cut 15 percent of vehicle weight starting in 2017, and it has joined forces with Daimler and Ford to develop a line of affordable fuel-cell cars that will roll out in 2017. Reducing vehicle weight through smarter design and material selection, utilizing renewable and sustainable materials, and turning to alternative fuels are just a few of the ways Nissan is making significant strides in the green arena – and proving that sustainability can, in fact, lead to profitability.
The leading auto brands in this year's report have made significant progress in regards to how their sustainability efforts are perceived by consumers worldwide. From managing to improve their stature on top sustainability reports and indexes, including the Dow Jones Sustainability Index (DJSI), to investing in advertising spend, these brands are not hesitant to communicate their innovative and sustainable practices to consumers worldwide.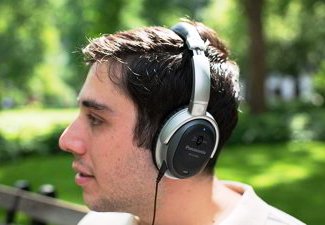 Technology Brands Dominate Overall Report; Panasonic Leads the Category
Twelve brands from this year's Best Global Green Brands report hail from a sector deeply rooted in innovation: technology. Technology brands are leveraging their core competency of engineering and cultural drive for constant innovation to increase their positive impact on the environment. On the whole, the tech sector leads the way in making environmental considerations a top priority, and this has even begun to influence other sectors as well. Whether it be efforts to reduce energy use through more efficient designs, or re-imagining how products are packaged and shipped, leading tech brands are turning their flagship offerings into performance and efficiency heroes. Panasonic (#4), the Japanese multinational electronics company, earned its position as the category leader by continuing to offer innovative, eco, and smart solutions to its global consumer base.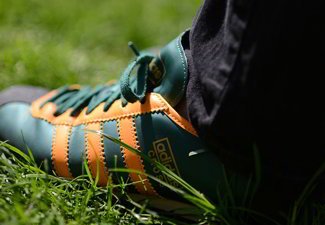 Sustainable Fast Fashion: adidas, Nike, H&M and ZARA are Top Apparel/Retail Brands
With the magnifying glass of social media hovering over apparel and retail brands, supply chain has graduated from a means of creating efficiency and lowering cost to a real indication of what these brands stands for. adidas (#15), Nike (#31), H&M (#42) and ZARA (#48) are the top ranking retail/apparel brands in this year's report. Now, more than ever before, such brands are being held responsible for the quality and safety of their factories around the world. adidas is closely scrutinizing its supply chain, Nike has become more water- and-energy efficient, H&M has signed onto the Accord on Fire and Building Safety, and ZARA built an eco-friendly store in New York that features motion detectors to reduce energy consumption.