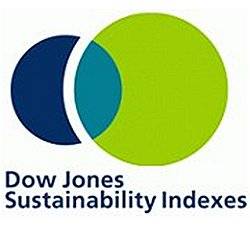 London, New York, Zurich: The Dow Jones Indices (S&P DJI) and RobecoSAM, today announced the results of the annual Dow Jones Sustainability Indices (DJSI) review. Among the three largest additions and deletions (by free-float market capitalization) to the DJSI World include-
Additions:
Samsung Electronics Co., Ltd.,
British American Tobacco p.l.c.,
ASML Holding N.V.
Deletions:
Enbridge Inc.,
Reckitt Benckiser Group plc,
Rio Tinto plc.
However, Enbridge Inc. remains a member on the DJSI North America, and Rio Tinto plc remains a member of DJSI Europe – the regional indices.
Launched in 1999, the DJSI World represents the gold standard for corporate sustainability and is the first global index to track the leading sustainability-driven companies based on RobecoSAM's analysis of financially material Environmental, Social, and Governance (ESG) factors and S&P DJI's robust index methodology.
Every year, RobecoSAM assesses the world's largest companies via its Corporate Sustainability Assessment (CSA), which uses a consistent, rules-based methodology to convert an average of 600 data points per company into one overall score. This score determines inclusion in the DJSI.
"Being a pioneer and a thought-leader in Sustainability Investing for over 20 years, we understand the right questions to ask in our CSA in terms of financially material sustainability aspects within the corporate world. This is what firms appreciate about the CSA. It brings them a big step ahead in terms of Corporate  Sustainability and with this– a big step ahead of their competitors – getting a coveted spot in the DJSI makes sure they continue to play in the premier league of companies."
Manjit Jus, Head of Sustainability Application & Operations, RobecoSAM
"Many of the events witnessed so far in 2017 make it even more important for corporations around the globe to recognize sustainability, establish policies and manage their businesses in ways that support and increase the sustainability of the global environment and the world's leading businesses. The DJSI family provide a tool for investors to create asset allocations that can further sustainability."
David Blitzer, Managing Director and Chairman of the Index Committee, S&P Dow Jones Indices
This year, RobecoSAM's CSA assessed Policy Influence for the first time to learn more about companies' lobbying activities and expanded the Impact Measurement & Valuation criteria to nearly all industries. Preliminary analysis of the CSA data set for these criteria reveals that
Companies spend on policy influence
RobecoSAM perceives Policy Influence as a material issue for investors that deserves more attention from ESG and investment analysts. In situations where the revenues of public companies are larger than the GDPs of the countries in which they operate these companies may exert tremendous influence over the local political and legislative process. This creates risks and opportunities which are critical inputs into investment decisions.
Analysis of the CSA dataset reveals that companies in the DJSI assessment universe spend an average of 0.02% of total sales annually on policy influence activities (median spending is 0.01% of total sales). Another observation is that companies are hesitant to report on Policy Influence spend that goes beyond legal obligation.
Companies face difficulty assessing financial impacts
In light of the Sustainable Development Goals (SDGs) as set by the United Nations Development Programme in 2016, companies, governments and investors alike want to understand both the positive and negative externalities inherent in companies' business models and how their products, services and operations contribute to, or detract from, the achievement of the SDGs.
Analysis of the CSA dataset shows that while the vast majority (70%) of companies are aware of the need to understand these types of environmental and social profits and losses, less than 10% of companies actually have a viable valuation approach in place today that provides detailed insights into these potential financial impacts.
For additional information on the DJSI and the changes to its components' numbers, please visit: RobecoSAM's DJSI review page and www.spindices.com/index-family/esg/djsi