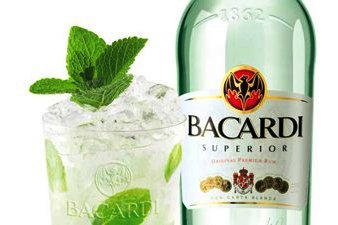 Hamilton, Bermuda – Bacardi Limited, in its just-released Annual Report on Corporate Responsibility (CR), announced new gains in ongoing efforts to decrease its impact on the environment. Family-owned Bacardi reduced energy use by more than 25 percent and water use by an impressive 54 percent, compared to results in the Company's first CR Report in 2006. The water Bacardi saved is equivalent to 10.3 million people showering.
These improvements are among the significant achievements highlighted in the Bacardi Limited CR Report 2013. Titled 'Our Spirit is Clear', the report details the Company's many CR activities during its 2013 fiscal year, which ran from April 1, 2012, to March 31, 2013.
Bacardi Limited has long strived to set the standard against which CR efforts in the spirits industry are measured. The report describes the Company's multifaceted approach during fiscal 2013 and reveals its CR targets for fiscal 2014 and beyond.
Among many endeavors, Bacardi Limited has reinforced its strong responsible drinking and marketing initiatives with 10 commitments, pledged for delivery over the next five years, as a member of the Global Alcohol Producers Group (GAPG). These ongoing GAPG commitments support the World Health Organization (WHO) efforts to address "harmful drinking".
"Bacardi Limited is committed to the responsible management of all business activities," says Ed Shirley, President and CEO of Bacardi Limited, the world's largest privately held spirits company. "We aim to be best-in-class in Corporate Responsibility in the spirits industry and believe that, through responsibly managing our environmental and social impacts, Bacardi will be a more sustainable business in the long-term."
As part of the GAPG commitments, Bacardi Limited is strengthening and expanding existing responsible drinking and responsible marketing efforts globally. These efforts are designed to combat under-age drinking, educate consumers on responsible consumption, garner increased support from retailers to promote responsible drinking and reduce the rate of drinking and driving-related accidents.
"These are very real CR commitments and ongoing initiatives," says Eric Kraus, Senior Vice President, Chief Communications and Corporate Affairs Officer, who oversees all Bacardi Limited CR initiatives. "We see these actions as not only an essential matter of corporate responsibility, but also an important area of collaboration with our consumers, key customers and suppliers, as well as with employees and opinion leaders."
In another continuing initiative, Bacardi Limited has undertaken a bold, long-term responsible sourcing plan to purchase the sugarcane-derived products it uses only from sources that are certified as sustainable. These sources must comply with stringent standards for fair labour, environmental protection and renewable energy, from farmer to end-user. Bacardi has been an industry leader in this effort as a founding member of Bonsucro™, a not-for-profit initiative dedicated to reducing the environmental and social impacts of sugarcane production. This pledge from Bacardi is an industry first. Setting the standard, the Company's long-term target is to source 100 percent of its sugarcane-derived products from sustainable sources by 2022. With current plans, Bacardi is on track to achieve its target to source more than 40 percent of sugarcane-derived products from sustainable sources by 2017.
While understanding the ever-changing dynamics of the world marketplace is complex, Bacardi continues to innovate to establish new standards as it addresses key challenges in CR. Sustainable business practices will be a growing focus for Bacardi to further underscore its dedication to the environment and to the local communities around the world where it does business.
The Bacardi Limited CR Report 2013 outlines the meaningful progress achieved in the Company's five CR focus areas: Marketplace; Environment, Health and Safety; Responsible Sourcing; People; and Philanthropy and Community Involvement.
Following are a few of these accomplishments:
98.6 percent of Bacardi waste is recycled, reused or recovered, with the Company's total waste-to-landfill decreasing by 35 percent.
More than 80 percent of Bacardi production facilities actively implement behavior-based safety programs, generating measurable safety improvements.
The Company's record of excellence in responsible marketing was highlighted by the fact that no consumer complaints on brand advertising were upheld in fiscal 2013.
320 suppliers were registered and linked to Bacardi in Sedex, a not-for-profit membership organization dedicated to driving improvements in responsible and ethical business practices in global supply chains.
Corporate Responsibility Week, a period in which employee volunteer projects are undertaken in communities around the world, was significantly expanded, becoming CR Month. As a result, in May 2012, Bacardi employees representing 28 countries contributed more than 7,600 hours of volunteer time.