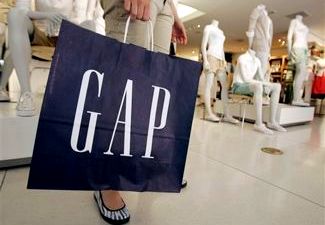 San Francisco – Gap Inc. released its sixth Social & Environmental Responsibility Report on September 9, highlighting the company's long-standing commitment to local communities and efforts to improve social and environmental performance globally.
The report, which covers fiscal years 2011-2012, details sustainability initiatives companywide and globally, as well as across the Gap, Banana Republic, Old Navy, Piperlime and Athleta brands. Gap Inc. was one of the first apparel companies to issue a comprehensive and transparent social responsibility report and continues to re-examine the progression of this work against the backdrop of the company's global growth.
"Our commitment to social and environmental responsibility remains a cornerstone of how we conduct and grow our business," said Glenn Murphy, Chairman and Chief Executive Officer of Gap Inc. "While as a company we will never stop striving for improvement, our legacy of leadership in this work is extremely meaningful to me and to our employees."
As part of the ongoing strategy to improve and enhance the lives of workers, the company continues to expand the Gap Inc. P.A.C.E (Personal Advancement & Career Enhancement) program, which offers life skills and technical training to thousands of female garment workers in 60 factories around the world. Started in 2007 in India, it has served more than 20,000 women in seven countries. By 2015, P.A.C.E is committed to serving another 10,000 women workers globally.
Giving back to the communities in which employees live and work is a founding principle of Gap Inc., and is reflected in the more than 70,000 employees who volunteered approximately 460,000 hours in 2012. Since 2007, Gap Inc. employees have provided more than 2.1 million hours in service to their communities. In addition, in 2012, store employee volunteers awarded $ 817,000 in grants for community organizations they supported. Since 2006, more than $ 2 million has been contributed to local communities through this Gap Foundation program.
Store employees are also actively engaged in This Way Ahead (TWA), a community program that provides career exploration and job readiness training for underserved young people. Currently operating in three cities (San Francisco, New York and Boston), Gap Inc. plans to expand TWA, which has served 1,000 youth, to two additional cities by 2015.
Building on efforts to create pathways to education and employment opportunity for young adults, Gap Inc. is a founding member of the White House Skills for America's Future (SAF) initiative, a bipartisan public-private partnership focused on workforce development and job placement for community college students. Its signature SAF program, Gap Inc. for Community Colleges, has provided $ 250,000 in scholarships.
Gap Inc. also continues to build upon its long history of environmental stewardship, investing in energy efficiencies and waste reduction. From 2003 to 2008, the company exceeded its goal to cut greenhouse gas emissions by 20 percent per square foot within its U.S. operations, and is on its way to meet its 2015 goal to lower these emissions by another 20 percent below the 2008 level.
Despite this progress, recent tragedies in Bangladesh have underscored the imperative to improve working and safety conditions for garment workers. Although Gap Inc. did not have a business relationship with factories in Rana Plaza or with Tazreen, the company remains committed to supporting systemic and sustainable reform of the country's rapidly growing garment industry. In October 2012, the company was one of the first to launch a comprehensive Building and Fire Safety Plan for the more than 70 Bangladeshi facilities approved to manufacture Gap Inc. apparel.
Recognizing the scope and complexity of the infrastructure challenges in Bangladesh, in July 2013, Gap Inc. became a founding member of the Alliance for Bangladesh Worker Safety. A cornerstone of the Alliance is shared responsibility between the Bangladeshi government, retailers and apparel companies, factory owners, non-governmental organizations, labor and civil society. The Alliance's emphasis on capacity building goes hand-in-hand with a commitment from member companies to inspect 100 percent of their approved sourcing factories within the first year, under a uniform fire and building safety code.
"We hope this sixth report serves as a transparent scorecard of both our progress and the challenges we face as a company and industry," said Bobbi Silten, Senior Vice President of Global Responsibility for Gap Inc. and President of Gap Foundation. "We believe shared responsibility and engagement between stakeholders are key to achieving lasting and sustainable change."
To read/download Gap Inc.'s 2011-2012 Social & Environmental Responsibility report, visit:
http://www.gapinc.com/content/gapinc/html/social_responsibility.html
Source: Gap Inc.
About Gap Inc.
Gap Inc. (NYSE: GPS) is a leading global retailer offering clothing, accessories, and personal care products for men, women, children, and babies under the Gap, Banana Republic, Old Navy, Piperlime, Athleta, and Intermix brands. Fiscal year 2012 net sales were $ 15.7 billion. Gap Inc. products are available for purchase in more than 90 countries worldwide through about 3,100 company-operated stores, over 300 franchise stores, and e-commerce sites. For more information, visit www.gapinc.com.