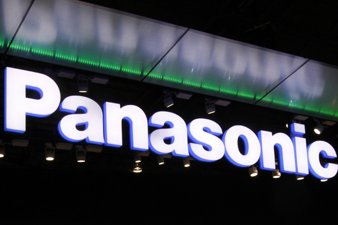 New Delhi, India – Building on its philosophy of contributing to the society, Panasonic launched the second edition of its Sustainability Report 2012-2013 on December 26, 2013. The report entails the progress in the company's sustainability related initiatives and performance. With focus on correlation among strong economic performance, social responsibility and respect for the environment, this report is an indicator of Panasonic's focus on sustainability in every aspect within the organization.
The structure of the report is aligned with the Government of India's National Voluntary Guidelines on Social, Environmental and Economic Responsibilities of Business. The publication of this report marks a major stride towards enhanced prolific engagement with the environment and the community it operates in, reiterating its pledge towards sustainable development. It also serves as a management tool to help identify gaps in the organization's data measurement efforts and the ability to improve its overall performance and impact on the environment and local communities.
Commenting on the release of the report, Mr. Daizo Ito, President, Panasonic India, said, "Sustainability forms a vital part of how we operate and perform, and helps us in building credibility and trust with the people and community we operate in. We have always placed people at the center of our activities. Building on our previous year's effort, I sincerely hope that this edition will give us a perspective to help us deliver innovative solutions that will be of service not only in everyday life, but also in making new contributions to Indian society and businesses."
Ms. Radhika Kalia, Head, CSR and Corporate Public Relations, Panasonic India, said, "Environmental efficiency and community development are a part of Panasonic India's DNA. We as an organization strongly believe in being responsible corporate citizen with utmost dedication, diligence, and integrity. With our second sustainability report, we seek to imbibe this philosophy in our social and environmental pursuits. The systems and processes set in motion last year served us in good stead as the backbone for our current and future reporting efforts."
Panasonic India has been very conscious of its role as a responsible corporate citizen and focuses on community development activities – particularly in the areas of education, livelihood generation, women empowerment and environment conservation. With the report, Panasonic has clearly identified a way forward for its sustainability initiative which will help us achieve its objective of making community as the centre of its business activity.
Click here to read/download the Full Report.
Source: Panasonic.
About Panasonic
Panasonic Corporation is a worldwide leader in the development and engineering of electronic technologies and solutions for customers in residential, non-residential, mobility and personal applications. Since its founding in 1918, the company has expanded globally and now operates over 500 consolidated companies worldwide, recording consolidated net sales of 7.85 trillion yen for the year ended March 31, 2012. For more information, visit http://panasonic.net/.
About Panasonic India
Panasonic makes available in India its wide range of consumer electronics, home appliances like LCD & Plasma TVs, DVD players, Home Theatre Systems, Cameras, Camcorders, Car Audio Systems, Air Conditioners, Washing Machines, Refrigerators, Microwave Ovens, Automatic Cookers, Vacuum Cleaners and a wide range of system products including communication ones like Phones, High Definition Videoconferencing, Professional Audio Video products like broadcast cameras, Projectors and Displays, Business Solutions including Printers, Whiteboards and Security solutions. The company currently has a workforce of about 12,500 in India. For more information, visit http://panasonic.co.in/.