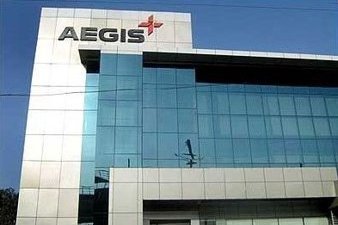 Mumbai, India and Dallas, USA – Aegis Limited, a global outsourcing and technology services company released its Annual Sustainability Report with a GRI (Global Reporting Initiative) Application Level A+. This is Aegis' third edition of the disclosure report on sustainability reporting to have been prepared according to the GRI Guidelines, at an Application Level A+.
The Global Reporting Initiative (GRI) is a leading organization in the sustainability field. GRI promotes the use of sustainability reporting as a way for organizations to become more sustainable and contribute to a sustainable development.
Aegis has reported on all core indicators set by GRI under Economic Performance, Labor Practices, Human Rights, Environmental Practices, Society Performance and Product Responsibilities. Some of the key highlights of the activities include employing 1.76% of the total global workforce as Persons with Disabilities (PwDs) and improving Global Gender Inclusivity ratio at 57:43 (male: female).
The organization monitors its resource consumption with a focus on integrating environmental steward into the mainstream business operations and making employees conscious about the need of conserving its resources through multiple training interventions. Aegis has impacted over 75,477 lives through 348 CSR activities across the globe in partnership with 83 not-for-profit organizations.
S. M. Gupta, Global Chief People Officer at Aegis, said, "At Aegis, we have embedded sustainable practices across all spectrums of the business, stakeholder engagement process, environmental aspects and community development."
Sandip Sen, Global CEO, Aegis Limited, said, "We are glad to receive the assurance from GRI at application level A+ for the third consecutive year. Sustainability is at the core of our efforts to enhance our business ventures, establish a truly customer centric work culture, guide our growth strategy to achieve competitiveness and profitability in conjunction with social and environmental development."
GRI Application Level 'A+' is the highest that an organization can get on Global Sustainability Reporting.
Aegis acknowledges the level of disclosure and precision in reporting on the "Triple Bottom-line" of Financial, Social and Environmental Performance. Aegis Sustainability Report 2013 focuses around Passion, People and Partnership as the key elements to have enabled the organization to ensure long term economic, social and environmental development.
Check the following link to access the Full Report:
http://www.aegisglobal.com/in/en/about/social-responsibility/sustainability-reports
Source: Aegis.
About Aegis
Aegis is a global business services provider in the area of experience management. The company provides a suite of solutions for its clients, from strategy and design to implementation and execution, that help global brands deliver memorable end-customer experiences. With a presence in 56 locations across 13 countries and with more than 55,000 employees, Aegis manages over a billion customer interactions every year for over 300 clients across verticals such as BFSI, Telecom, Healthcare, Travel and Hospitality, Consumer Goods, Retail, and Technology. Aegis manages, enables, extends, and enhances business experiences for its clients and their customers across consulting, technology, outsourcing, and training and education. Aegis is an Essar enterprise. Essar is a USD 39 billion conglomerate. For more information about the company, visit www.aegisglobal.com.