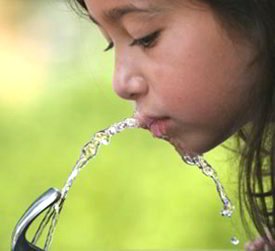 Dallas, Texas – How much money can more than 14,300 energy-reducing projects save a company? In its 2012 Sustainability Report, AT&T reports those projects saved the company more than $151 million in annualized energy savings since 2010 and nearly 1.3 billion kilowatt hours (kWh), equivalent to the electricity use of 136,340 homes in one year. In the report, AT&T reveals that it has also rolled out its Energy Score Card Program to 1,000 retail stores, achieved 11 megawatts of capacity of alternative energy and joined Rocky Mountain Institute's Portfolio Energy RetroFit Challenge – aimed at scaling energy efficiency.
These are a few of the milestones from one topic covered in the 2012 report, which highlights the diverse impact of AT&T's sustainability work across the company and in communities. For the first time, the report is shaped by compelling personal narratives from employees, and video testimonials from organizations that share AT&T's passion to improve communities. Their voices tell the stories of changes catalyzed by AT&T's investment in education, commitment to conserving the water supply and developing technology enabling more efficient transportation systems, as just a few examples.
Cheryl Henderson is an AT&T employee and an Army veteran who in this video talks about how she juggled work as a manager in AT&T services while serving the nation during the Hurricane Katrina aftermath. Namrita Kapur, with the Environmental Defense Fund (EDF), talks about an approaching water crisis and how critical it is for companies, such as AT&T, to more efficiently manage water usage. Brent Wilkes with the League of United American Citizens (LULAC) discusses the importance of a diverse workforce in a company's future success. [View nine additional videos that speak to the impact of AT&T's sustainability efforts HERE.]
"With the help of our employees and organizations that share our vision, AT&T's sustainability commitment is growing in ways imagined and unimagined," said Charlene Lake, Chief Sustainability Officer and Senior Vice President, Public Affairs. "This year's report tells our sustainability story through the voices of people who work hard to address critical issues such as texting while driving, the high school dropout crisis, resource strain related to energy and water use, and diversity and inclusion. We are encouraged by our progress in 2012, and will continue our commitment to improving our world and empowering our customers to do the same."
Other highlights from this year's report include:
Invested more than $ 43.6 million toward the planned $ 250 million commitment over five years to AT&T Aspire.
Continued commitment to the 100,000 Jobs Mission, hiring nearly 1,000 veterans.
Reached more than 1.3 million pledges through the "It Can Wait" no texting while driving campaign.
Introduced Aspire Mentoring Academy, with the goal of providing 1 million hours of mentoring by the company's employees through the end of 2016.
Deployed the company's 7,000th alternative fuel vehicle and announced that 10 percent of the company's corporate fleet of more than 71,000 vehicles is now comprised of alternative fuel models.
Began collaboration with the Environmental Defense Fund (EDF) to determine best practices on reducing water use in facility cooling processes.
AT&T is committed to integrating sustainable business practices across its business and was recently ranked #1 on Corporate Responsibility Magazine's 13th Annual 100 Best Corporate Citizens List. AT&T was also included in the 2012 Dow Jones Sustainability North America Index.
Check the following link to read/download the Full Report:
http://www.att.com/gen/landing-pages?pid=24187
Source: AT&T.
About AT&T
AT&T Inc. (NYSE:T) is a premier communications holding company and one of the most honoured companies in the world. Its subsidiaries and affiliates – AT&T operating companies – are the providers of AT&T services in the United States and internationally. With a powerful array of network resources that includes the nation's largest 4G network, AT&T is a leading provider of wireless, Wi-Fi, high speed Internet, voice and cloud-based services. A leader in mobile Internet, AT&T also offers the best wireless coverage worldwide of any U.S. carrier, offering the most wireless phones that work in the most countries. It also offers advanced TV services under the AT&T U-verse® and AT&T | DIRECTV brands. The company's suite of IP-based business communications services is one of the most advanced in the world. AT&T products and services are provided or offered by subsidiaries and affiliates of AT&T Inc. under the AT&T brand and not by AT&T Inc. For more information, visit www.att.com.