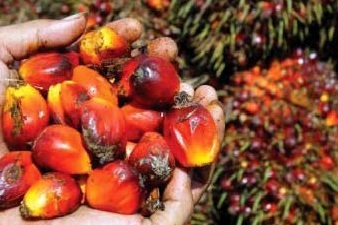 London / Rotterdam – Unilever published its sustainable palm oil progress report on November 19, highlighting significant steps forward in the traceability of palm oil from known sources.
All palm oil directly sourced for its European Foods business will be 100% traceable and certified sustainable by the end of 2014
Unilever now has visibility of around 1,800 crude palm oil mills, representing around two-thirds of all mills in the global palm oil industry
58% of palm oil is now traceable to known mills

 
Knowing the origin of palm oil is vital to halt deforestation which blights communities and the environment. The Unilever Sustainable Palm Oil Progress Report 2014 was launched on November 19 at the 12th Round Table of the RSPO in Kuala Lumpur.
2014 A Defining Year 
Pier Luigi Sigismondi, Unilever Chief Supply Chain Officer, said, "2014 has been a defining year for our goal to create a more transparent palm oil industry. Knowing where it comes from is a critical step in the journey. The challenge is enormous and not easy to achieve but we are determined and can now report good progress. We want to share our learnings with the rest of the industry."
Mr. Sigismondi, continued, "This is about doing the right thing for our planet and our consumers because you cannot have a healthy business in an unhealthy world. We want to continue to meet our consumers' every day needs in decades to come and this means sourcing in a fully sustainable way to future proof our supply chains. Halting deforestation is our end goal and this is what we work towards."
Opportunities for Smallholders 
Unilever is firmly committed to smallholder farmers and with its suppliers, works towards improving livelihoods, incomes and working conditions.
Engaging with smallholders on palm oil is the next stage of the challenge and is critical to achieving full traceability. For many smallholders in developing countries, palm oil provides a way out of poverty and a chance to raise their families' aspirations, enabling them to send their children to school.
Unilever is involved in programmes of this type, such as a pilot partnership with IDH in North Sumatra. Additionally, a broader social impact partnership with Solidaridad focuses on palm oil as a key commodity in West Africa with potential to scale into Asia and Latin America.
Unilever is also gathering many learnings from its global smallholder farmer programme with other commodities and applying this knowledge to palm oil.
It is Unilever's vision that, by 2020, they will achieve a transformation of the palm oil market to see the entire industry to move to 100% sustainable palm oil.
Unilever believes that a profitable and sustainable palm oil sector must get the right balance between social, environmental and economic objectives. This is a shared responsibility between governments, the private sector, and society at large. Hence, Unilever is working with industry leaders and NGOs to find a solution to halt deforestation, protect peatland, and drive positive economic and social impact for local communities.
Click here to read/download the Full Report.
Source: Unilever.