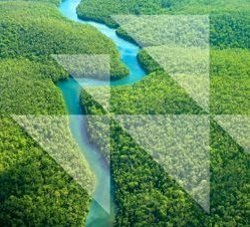 In a year that has seen a record number of companies promising to rid their commodity supply chains of deforestation, new data from CDP's Forests Program shows that nearly 90% of companies see opportunities in shifting to sustainably sourcing key commodities.
"Deforestation-Free Supply Chains: From Commitments to Action", CDP's Global Forests Report, was launched on November 11 during the Asia Pacific Rainforest Summit in Sydney, Australia. It reveals the business case for disclosing exposure to forest risk commodities.
The major driver of global deforestation comes from the demand for four critical agricultural commodities – cattle products, palm oil, timber products and soy. These commodities feature in the supply chains of countless companies across sectors varying from food to fuel. The resulting deforestation is itself a key driver of climate change, accounting for approximately 10-15% of the world's greenhouse gas emissions – equivalent to the emissions from the entire transport sector.
With 13 million hectares of forest lost annually in the past decade, companies have an imperative to act now to help break the link between commodities, deforestation and climate change if we are to stay within the goal of limiting global warming to no more than 2°C.
CDP, an international NGO that drives sustainable economies, now holds six years of corporate forest risk data. It asks companies to disclose this information on behalf of 240 investors who together represent US $ 15 trillion in assets.
Report Highlights:
The report looks at the disclosures from 152 companies from around the world, including Asia Pulp & Paper, Cargill and Unilever, representing a market capitalization of over US $ 3 trillion, who responded to the investor call for transparency and accountability on deforestation and forest risk commodities.
Companies understand that making a commitment to a deforestation-free supply chain is the first step in securing their business against climate-related risks. High-profile deforestation pledges from businesses such as the palm oil sector giant Wilmar International Limited, which discloses to CDP's Forests Program, indicate the growing corporate awareness. However, the report shows there is much to be done for companies to move from commitment to action.
Companies are inconsistent in recognizing risks and taking action. Across both commodities and supply chains, businesses are inconsistent in assessing and acting on risks and opportunities. Companies further along the supply chain are, for example, less likely to recognize operational risks to their business, with only 35% of manufacturers identifying operational risks associated with soy when 83% of producers see that same risk.
Companies see opportunities in tackling deforestation. While many companies have yet to realize a comprehensive strategy for tackling deforestation, CDP's forest data shows nearly 90% of businesses identify opportunities with the sustainable sourcing of at least one forest risk commodity. British Airways, for example, reports that increasing consumer awareness of environmental issues means acting to minimize deforestation could offer it competitive advantage.
Businesses failing to act on deforestation risk lagging behind their competitors. The 30% increase in the number of investor signatories demanding corporate disclosure through CDP's Forests Program shows that investors are increasingly paying heed to these issues. Companies that do not disclose to investors and other stakeholders through CDP could have vulnerabilities in their supply chains and are at risk of lagging behind their competitors. 
Freddie Woolfe, Head of UK Engagement, Hermes Investment Management, says, "For Hermes, as long-term investors, climate-related effects will structurally and systematically affect the markets in which we invest and therefore the underlying value of our portfolios. Climate change and its drivers, such as deforestation, must take centre stage for companies to ensure that investment decisions taken today will be relevant and value creative for the future. We press companies to make strong commitments to tackle deforestation and to eliminate unsustainable forestry practices from their supply chains."
Disclosure to CDP also enables companies to better understand their exposure to deforestation risks and the opportunities that exist to mitigate against them.