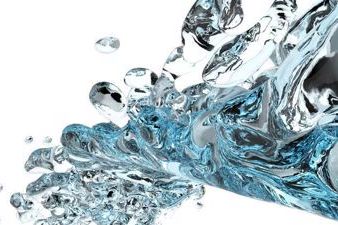 Water – The global need for sustainable water solutions is core to Calgon Carbon's mission, working with customers to improve their environmental impact on global water resources and further their efforts with regard to providing clean, safe drinking water and safely treating their wastewaters. The company is establishing a firm baseline of how much water it consumes in its own operations. Calgon Carbon's water reduction initiatives focus on eliminating or reducing process water and evaluating and investing in recycling and reusing process water.

Reactivation is Recycling – Calgon Carbon realizes the direct benefits of recycling every day through its thermal reactivation process, which is a method of recycling. When activated carbon reaches adsorptive capacity, and customers opt to send the material for reactivation, their decisions prevent this carbon from being disposed as waste. Once reactivated, the activated carbon may be safely and cost effectively returned to facilities for continued use in applications. For customers, this provides an opportunity to further their sustainability efforts.

Enhancing the Workplace – The Company assessed various social aspects regarding labour and work practices, including Diversity and Equal Opportunity, Employment, and Occupational Health and Safety. After developing a baseline understanding of the impact regarding these aspects, the company is evaluating current programs, policies, and opportunities to ensure their continued effectiveness and determine what, if any, changes are necessary. The evaluation process serves as the foundation for setting long-term goals and objectives for enhancing the workplace.

Community Support – The Company is committed to creating and sustaining strong relationships with its communities. To that end, Calgon Carbon is currently restructuring its corporate outreach to better align community support and giving. Additional steps include formalizing and documenting the Company's approach to external communications and assessing community concerns and needs.
Check the following link to read/download the Full Report:
http://www.sustainability.calgoncarbon.com/
Source: CCC.
About Calgon Carbon Corporation
Calgon Carbon Corporation (NYSE:CCC) is a global leader in innovative solutions, high quality products and reliable services designed to protect human health and the environment from harmful contaminants in water, and air. As a leading manufacturer of activated carbon, with broad capabilities in ultraviolet light disinfection, the Company provides purification solutions for drinking water, wastewater, pollution abatement, and a variety of industrial and commercial manufacturing processes. Calgon Carbon is the world's largest producer of granular activated carbon and supplies a variety of activated carbon products – in granular, powdered, pelletized and cloth form – for a range of distinct more than 700 distinct applications. Headquartered in Pittsburgh, Pennsylvania, Calgon Carbon Corporation employs approximately 1,100 people at more than 15 manufacturing, reactivation, and equipment facilities in the U.S., Asia, and in Europe, where Calgon Carbon is known as Chemviron Carbon. The company also has more than 27 sales and service centers throughout the world. For more information, visit www.calgoncarbon.com.