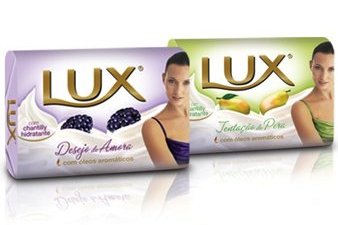 London / Rotterdam – Unilever and Solazyme, Inc. (NASDAQ: SZYM), a renewable oil and bio-products company, announced on April 30 the initial introduction of Sustainable Algal Oils for one of Unilever's biggest soap brands, Lux.
Lux is first soap brand in the world to use Algal Oils.
Solazyme's Algal Oils are derived from oil-producing micro-algae that are cultivated sustainably and responsibly. The oils are produced in a matter of days using a fermentation process designed to produce oils of the highest purity and performance. The decision to use Algal Oils is aligned with Unilever's ambition to double the size of its business while reducing its overall environmental footprint, as part of which Unilever has made a commitment to using only sustainably sourced agricultural raw materials by 2020.
The announcement of the world-first comes off the back of the successful completion of product validation trials. Products from the recently-completed manufacturing trial have been on-shelf in Brazil since early March 2014.
Anne Radmacher, Lux Global Brand Vice President, explains: "Through incorporating Algal Oils into our Lux products, we have a unique opportunity to make a difference on a large scale, as we help develop a raw material that we know has been responsibly sourced. Using Algal Oils creates a win-win situation: not only do we deliver better products to our consumers, but we also help the planet in the process."
Jonathan Wolfson, Solazyme CEO, adds, "Unilever's Lux brand is leading the way in consumer innovation and in a new era of sustainability for the 21st century. This announcement of the incorporation of our Algal Oils into Unilever's consumer soap products that are on shelves today in Brazil is a very exciting moment for Solazyme. Unilever's commitment to commercialising these soap products means that they will continue to lead the way in offering consumers the best performing and most sustainable products available."
Lux's Commitment to Sustainability
As the world's number one soap, Lux has been delighting women with luxurious yet accessible products for almost 90 years and continues to be a contemporary beauty icon present in over 100 countries and reaching 600 million women daily.
Lux's commitment to sustainability includes the recent re-launch of its body wash packaging with a new design that is expected to save 1,400 tons of plastic globally. The use of Algal Oils in this initial trial is just the first step in the brand's long-term plan of leveraging on this raw material and represents a further step that Lux is taking to look after the planet.
Unilever and Solazyme have been collaborating for five years on multiple projects, culminating in a supply agreement covering the first of Solazyme and Unilever's jointly developed tailored oils with an initial supply of at least 10,000 metric tons. The vast majority of the oil for the soap products will be produced in the new renewable oils facility in Moema, Brazil. Unilever expects to purchase the full volume within twelve to eighteen months.
Source: Unilever.