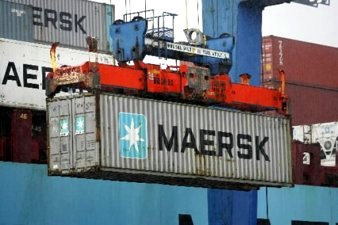 Copenhagen – The Sustainability Report 2013 concludes the three-year journey Maersk undertook in 2010 to integrate sustainability into its business. It communicates the progress made as well as the challenges faced by the Group.
"We have come a long way integrating sustainability into business processes, setting minimum standards and increasing transparency about our performance. Our new strategy will focus on unlocking growth for Maersk and for the societies in which we operate," said Annette Stube, Head of Group Sustainability, Maersk Group. The Group's new sustainability strategy 2014-2018 is referenced in the report.
Supporting Global Connectivity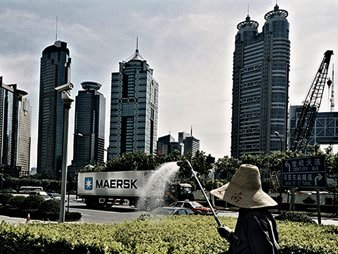 In 2013, Maersk broadened its understanding of the impacts and opportunities within transports and logistics by conducting an impact study on China – which is better connected by container shipping than any other. The case of China serves to highlight the vast potential shipping connectivity holds for value creation and growth in other economies. Key findings are included in the 2013 Sustainability Report.
The report covers all aspects of the Group's 2013 sustainability performance including human rights, anti-corruption, responsible procurement, diversity, as well as performance and efforts within safety and the environment.
The Maersk Group operates in the shipping and energy industries. It has four core businesses, which include Maersk Line, APM Terminals, Maersk Oil and Maersk Drilling.
Key Highlights of 2013 Sustainability Report
17% CO2 efficiency improvement since 2010 across the Group
34% CO2 reduction per container in Maersk Line (2007 baseline)
More than 33,000 people trained in anti-corruption since 2010
2,600 suppliers committed to Maersk's Third Party Code of Conduct.
97% of the measures of business integration completed or in the process of completion
The report serves as Maersk's Communication on Progress (COP) to the UN Global Compact and has been assured by an external assurance provider.

Click here to read/download the Full Report.
Source: Maersk.