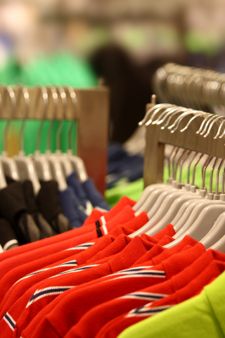 Tesco, M&S, Next and leading fashion designer Stella McCartney are among 53 retailers, suppliers, charities and recyclers in the clothing sector who have committed on February 11 to significantly reduce the environmental impacts of clothing across its lifecycle.
Led by WRAP, the Sustainable Clothing Action Plan (SCAP) has unveiled the SCAP 2020 Commitment targets, pledging a significant 15% reduction in carbon, water and in waste to landfill, plus a 3.5% reduction in waste arising per tonne of clothing by 2020 [1].
On average, we each buy about 27 items of clothing a year with the average household spending £1,700 on clothing. SCAP signatories represent 40% of the UK clothing market based on retail sales value. To date, 29 signatories and 24 supporters [2] have signed up, including 12 retailers and 15 charities, recyclers and collectors.
If the SCAP targets are met, we could expect an annual carbon saving equivalent to removing 250,000 cars from the road, a water saving equivalent to 170,000 Olympic sized swimming pools, and 16,000 tonnes less waste being created in the first place.
By working across the whole clothing lifecycle, SCAP has been able to identify the actions which deliver the biggest reductions in environmental impact, and these are reflected in the targets. Three key actions are: the use of lower impact fibres, extending the active life of clothes, and an increase in reuse and recycling. This is reinforced by measurement to help focus effort, and informing consumers about changes they can make and the value this will bring.
WRAP has carried out research and developed tools to help the sector meet these challenging targets. The SCAP Footprint Calculator helps a retailer or brand to calculate the carbon, water and waste footprints of its whole garment portfolio. In addition, it helps recyclers and collectors measure the carbon, water and waste impact for their processes and impact of changing waste destinations.
The tool will help organizations prioritize their opportunities to take action, and an online Knowledge Hub will help signatories' product development teams identify how they can reduce the footprint of individual garments they design and source.
The new commitment could well lead to seeing a move to different fibres, such as low impact forms of cotton, or even different business models. WRAP studies have shown that a retailer clothing 'buy back' scheme has both consumer interest and financial viability with payback in just two years [3].
There is also a clear role for consumers, so today WRAP has also launched a consumer campaign, Love Your Clothes, supported by the SCAP 2020 Commitment signatories and supporters, designed to encourage the public to think about the way they buy, use and discard their clothing. Signatories and Supporters are showing their support for the campaign on social media.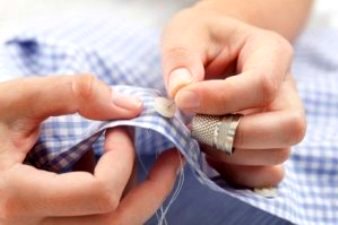 The average UK household owns around £4,000 worth of clothes and about 30% of it hasn't been worn in the last year. The campaign's new website – www.loveyourclothes.org.uk – offers consumers practical hints, tips and advice on choosing clothing designed to last longer or requiring less energy intensive laundry methods, buying pre-owned clothes, repairing and altering, donating or selling of unwanted clothes, or recycling.
In the run up to the launch, nation-wide social media activity encouraged consumers to delve into their wardrobes, dig out long-forgotten or unloved clothing lurking at the back, and consider whether they can still use or repair them, or pass them on through sale, donation or recycling.
To bring the new campaign to life, the Love Your Clothes website is also inviting consumers to upload their own tips on making the most of their clothes, and to ask others online to share ideas and advice on what to do with clothes they no longer want or need.
WRAP Chief Executive Liz Goodwin said, "SCAP has excellent industry buy-in with signatories representing 40% of UK clothing sales and many leading charities and recyclers on board. By agreeing to these stretching targets, they are demonstrating their commitment to reducing the environmental footprint of the sector."
"But it's not just SCAP signatories who have a role to play, UK consumers are also key. We spend billions on clothes every year that we are not getting the most out of and that's bad for our wallets and the environment. By working across the lifecycle and mobilizing industry and consumer action, we can achieve amazing results."
Dan Rogerson, Environment Minister at Department for Environment, Food and Rural Affairs (Defra), said, "It cannot be right that millions of pounds worth of unwanted clothing ends up in landfill each year [4]. I welcome these targets to help encourage us all to think more about how we can re-use products."