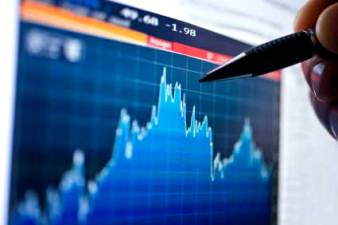 New York – As the Sustainable Stock Exchanges (SSE) initiative rings the closing bell at the NASDAQ stock exchange, the SSE is advancing new research and guidance on the role of stock exchanges in facilitating sustainability disclosure. The SSE, a United Nations initiative that explores how stock exchanges can promote corporate transparency and sustainability performance, is working with exchanges to utilize new research to advance their sustainable business strategies.
Recently-released studies by SSE partner United Nations Conference on Trade and Development (UNCTAD) together with Sustainalytics, CK Capital and EIRIS provide fresh analysis on global sustainability disclosure trends, and guidance on best practices among stock exchanges in encouraging corporate sustainability reporting. The reports provide insight into the evolving role of exchanges, along with regulators, in creating a more transparent capital market.
Disclosure is an issue gaining traction globally, and for good reason. Currently, only 3 percent of the world's large companies (117 out of 3,972) and 0.04 percent of the world's small companies (20 out of 56,710) report in some form on what Corporate Knight's defines as the 'seven first generation sustainability indicators' – the metrics that are broadly relevant across all industries and among the most widely disclosed by publicly traded companies globally.
The UNCTAD guidance stresses that there is no 'one size fits all' approach for stock exchanges and delivers a roadmap to guide exchanges through key questions, providing examples of best practices along the way. "Many exchanges and policy makers in the world may be new to the area of promoting sustainability reporting, but these promotion practices themselves are not new," said Anthony Miller of UNCTAD's Investment and Enterprise Division and a co-coordinator of the SSE initiative. "There are pioneering exchanges and regulators that have been doing these things for many years, and we can all learn a lot from their experience."
Doug Morrow, Managing Director at CK Capital and lead author of "Trends in Sustainability Disclosure: Benchmarking the World's Stock Exchanges, 2013", said, "Emerging markets stock exchanges are on track to surpass their developed-world counterparts in quantitative sustainability reporting by 2015. This 'catch-up' process is being driven by many factors including policy leadership from stock exchanges themselves. Our analysis suggests that advanced disclosure practices are linked with mandatory, prescriptive and broad disclosure policies, and these can be implemented through stock exchange listing rules, capital markets regulations or by government legislation."
Stephen Hine, Head of Responsible Investment Development at EIRIS, commented, "The insights shared by stock exchanges in the EIRIS report are an excellent resource for other stock exchanges seeking to implement sustainability initiatives for the first time, or those trying to make existing initiatives more effective. Whilst there will be challenges, they are surmountable. Through their key position in the financial ecosystem, stock exchanges can provide powerful encouragement to sustainability, and the benefits from their sustainability initiatives will be for companies, investors and society as a whole."
About Sustainable Stock Exchanges
The Sustainable Stock Exchanges (SSE) initiative is a peer-to-peer learning platform for exploring how exchanges, in collaboration with investors, regulators, and companies, can enhance corporate transparency – and ultimately performance – on ESG (environmental, social and corporate governance) issues and encourage sustainable investment.
The first meeting of the SSE was opened by UN Secretary-General Ban Ki-Moon in New York City, USA, in 2009. This was followed by the 2010 SSE Global Dialogue in Xiamen, China, which took place as part of the UNCTAD World Investment Forum. The most recent Global Dialogue was held in 2012 in Rio de Janiero, Brazil, as part of the Global Compact Corporate Sustainability Forum.
At the SSE 2012 Global Dialogue, a new dimension to the Initiative was launched, with the five participating stock exchanges making a public commitment to sustainability in their markets, thereby becoming a SSE Partner Exchange. Since the event, eight exchanges in total have joined the group of SSE Partner Exchanges. UNCTAD, the UN Global Compact, UNEP-FI and the UN-Supported PRI, as the co-organizers of the SSE Initiative, also committed to supporting stock exchanges in this effort. For more information, visit www.sseinitiative.org.
Source: UNGC.