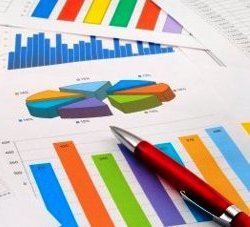 A global survey of 3,300 businesses in 44 economies finds that nearly one-third now issue corporate social responsibility (CSR) and sustainability information, either in their financial reports or in separate reports, and that a clear majority believe the information should be reported. The survey was conducted as part of the quarterly Grant Thornton International Business Report, now in its 22nd year.
"We believe that more and more companies will choose to report CSR and sustainability issues, and also choose to integrate this information into their financial report," said Ed Nusbaum, Grant Thornton Global CEO. "Businesses are seeing the value in 'connecting the dots' between its environmental, social, human resource, governance and financial performance, which will deliver more meaningful information to its stakeholders."
The number of businesses reporting CSR and sustainability is now 31%, up from 25% two years earlier. Reporting is greatest in India (69%), Viet Nam (64%), the Netherlands (64%) the Philippines (60%) and Mexico (52%). Conversely, Estonia (6%), Poland (12%), New Zealand (16%) Finland (18%) and Australia (19%) are countries with the lowest amounts of businesses reporting.
Overall, 57% of businesses believe CSR and sustainability should be integrated into financial reports, up from 44% two years earlier. Support is strongest in India (89%), the Philippines (86%), Peru (84%) and Brazil (77%). Support was weakest in Estonia (18%), Sweden (19%), Latvia (26%), Lithuania (37%) and Japan (38%).
Within the next five years, an additional 12% think they will probably report CSR and sustainability, and another 14% said it was possible. The countries with the greatest interest going forward are Mexico (73%), Turkey (71%), Peru (69%), Brazil (66%) and the Philippines (61%). Only a small percentage of businesses in Sweden (2%), Hong Kong (6%), Italy (9%), Norway and Germany (12%) plan to report.
"One approach suggested by the International Integrated Reporting Council (IIRC) is to structure this report around the company's business model and the six capitals (financial, manufactured, intellectual, human, social and relationship, and natural) that an organization uses and affects," said Nusbaum. "The use of the capitals is a means of connecting the financial and CSR performance of the company in an organized way that may be comparable from company to company and period to period. The benefit of this more integrated reporting is that it better allows the company to describe and measure the values it creates and hopes to create in the future. It ties together discrete activities and investments with value creation."
The IBR 2013 survey indicated that only 16% of New Zealand businesses reported on their CSR and sustainability initiatives against a global average of 31%, ranking New Zealand as the fourth lowest out of the 44 countries surveyed, behind Estonia, Poland and Sweden.
While New Zealand lags the world when it comes to issuing corporate social responsibility (CSR) and sustainability information, the statistics may not be as bad as they look, according to Mark Hucklesby, Grant Thornton New Zealand Partner and National Technical Director.
"To a large extent, this can be attributed to the small size of many businesses in New Zealand. Only 10.5% of New Zealand businesses employ more than six people, and around 27% of businesses generate more than $1 million in revenue per year. While many would like to be reporting on sustainability and corporate responsibility, the cost of doing so in these smaller businesses can be too high."
"The Government has also put a real focus on reducing corporate compliance costs which will also dampen the uptake of this style of reporting," he said.
Hucklesby's observations are backed by the fact that 81% of New Zealand businesses said they don't foresee their business beginning to report externally on sustainability matters in the next five years, yet when asked if they believe it should be integrated into their reporting, 58% said yes.
About Grant Thornton International Business Report (IBR)
The Grant Thornton International Business Report (IBR) provides insight into the views and expectations of more than 12,500 businesses per year across 44 economies. This unique survey draws upon 21 years of trend data for most European participants and 10 years for many non-European economies.
Data collection is managed by Grant Thornton's core research partner – Experian. Questionnaires are translated into local languages with each participating country having the option to ask a small number of country specific questions in addition to the core questionnaire. Fieldwork is undertaken on a quarterly basis. The research is carried out primarily by telephone.
IBR is a survey of both listed and privately held businesses. The data for this release are drawn from interviews with 3,300 chief executive officers, managing directors, chairmen or other senior executives from all industry sectors conducted between August and September 2013.
Click here to read/download the Full Report – "The Future of Europe".
Source: Grant Thornton.