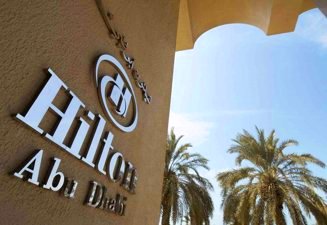 McLean, Virginia – Hilton Worldwide unveiled its annual Corporate Responsibility Report on October 16, noting that it has met another company-wide sustainability goal ahead of schedule as well as made progress against the company's full range of sustainability and responsibility commitments.
Through continuous improvement and corrective action among its more than 4,000 hotels, Hilton Worldwide achieved its five-year goal to reduce water consumption by 10 percent and waste output by 20 percent in 2012, one and two years ahead of schedule respectively, and continues its progress toward its goal to reduce energy consumption and CO2 emissions by 20 percent by the end of 2013. Since 2009, efficiency projects have resulted in cumulative savings estimated at more than a quarter-billion dollars.
"An inherent part of being a global leader is tackling challenges that are bigger than you are," explained Christopher J. Nassetta, President and Chief Executive Officer, Hilton Worldwide. "This report shows how every day our Team Members rise to this challenge by developing scalable, integrated solutions that provide value both for our business and the communities where we live, work and travel."
The report features a portfolio of global and local initiatives and partnerships that bring to life Hilton Worldwide's responsibility and sustainability strategy. Travel with PurposeTM is based on a commitment to create shared value for its business and the communities it serves through four areas of focus: creating opportunities, strengthening communities, celebrating cultures and living sustainably.
As one of the first major multi-brand hospitality companies to make sustainability measurement a brand standard, Hilton Worldwide launched LightStayTM in 2010 to track, manage and analyze its sustainability performance.
Other accomplishments highlighted in the report include:
Since 2009, reducing energy use by 12.2 percent, carbon output by 12.8 percent, waste output by 24.9 percent and water use by 10.2 percent.
Announcing a three-year partnership with the International Youth Foundation to connect the company's global footprint with opportunities for youth within the hospitality industry.
Training more than 1,000 hotel General Managers and Department Heads in child trafficking awareness and response, and collaborating with expert non-governmental organizations to strengthen advocacy and support services for survivors.
Launching "Operation: Opportunity", an initiative to hire 10,000 veterans over the next five years and to provide hotel stays for United States military veterans and their families.
Announcing the waste reduction program, newly rebranded RePurpose, which has collected 270,000 pounds of soap – creating nearly one million new bars for countries in need; more than 20,000 pounds of food for food banks worldwide; and recycled 9,200 mattresses and box springs into new products.
Lobbying for governments to implement "smart visa" policies to stimulate global travel, create new jobs and spur economic development – a win-win for the hospitality industry and every community in which it operates, today and in the future.
Spending more than US $ 500 million with minority and women owned business suppliers since 2010.
Contributing more than 100,000 volunteer hours to more than 800 community service projects in 51 countries in 2012 through its Global Team Member Volunteer Program and annual Global Week of Service.
About Travel with PurposeTM
Travel with PurposeTM is Hilton Worldwide's corporate responsibility commitment to providing shared value to its business and communities in four areas – creating opportunities for individuals to reach their full potential; strengthening communities where Hilton Worldwide operates; celebrating cultures and the power of travel; and living sustainably through the measurement, analysis and improvement of the company's use of natural resources.
For the full interactive 2012-2013 Corporate Responsibility Report along with an indexed Global Reporting Initiative (GRI) summary, visit: www.hiltonworldwide.com/corporate-responsibility
Source: Hilton Worldwide.
About Hilton Worldwide
Hilton Worldwide is a leading global hospitality company, spanning the lodging sector from luxury and full-service hotels and resorts to extended-stay suites and focused-service hotels. For 94 years, Hilton Worldwide has been dedicated to continuing its tradition of providing exceptional guest experiences. The company's portfolio of ten world-class global brands is comprised of more than 4,000 managed, franchised, owned and leased hotels and timeshare properties, with more than 665,000 rooms in 90 countries and territories, including Waldorf Astoria Hotels & Resorts, Conrad Hotels & Resorts, Hilton Hotels & Resorts, DoubleTree by Hilton, Embassy Suites Hotels, Hilton Garden Inn, Hampton Hotels, Homewood Suites by Hilton, Home2 Suites by Hilton and Hilton Grand Vacations. The company also manages an award-winning customer loyalty program, Hilton HHonors®. For more information, visit www.hiltonworldwide.com.