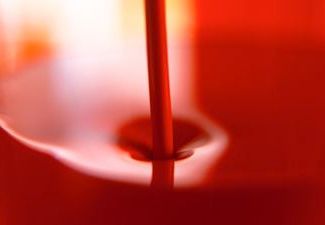 Luxembourg – Flint Group announced publication of its first externally available sustainability report on September 4 providing comprehensive economic, social and environmental data, detailing the Group's strong performance over the last several years within the sustainability arena.
Since its formation in 2005, Flint Group has striven to deliver market-leading sustainable solutions and has adopted a unique approach to sustainability – based on the organisation's own Mission and Guiding and Principles. This approach not only ensures alignment to business strategy but also to its organisational goal of operating in a manner that maximises product performance while minimising any negative impact of its operations on the environment.
As one of the leading suppliers to the Printing and Packaging industries, Flint Group remains committed to implementing initiatives that support continual improvement in all areas – including sustainability. Publishing this report will enable the Group to better capture and share results of key programmes that help drive the sustainability agenda within the organisation.
"The introduction of this first Sustainability Report is a key building block for the organisation and one which will provide a source of constant evolution for us," said, Antoine Fady, CEO, Flint Group. "While this is the first public and external sustainability report for the group, it is important to note that this has been built on many years of focus and management of the elements that remain critical to the sustainability agenda. Flint Group has been built from companies with roots stretching back over 230 years – and has been able to draw from experience to mix and match values based on "best practice" to integrate sustainability into the way we run the business – rather than a separate initiative."
"We have focused this first report on substance rather than style. We know we are not there yet; we also know that there will always be room to improve. We do, however, believe that our current understanding and status of our sustainability efforts forms a great starting point and basis to work from moving forwards. The publishing of this report not only better positions us to meet our own business goals but should also help Flint Group's customers to achieve their own sustainability goals."
Aligned to the Dow Jones Sustainable Index, the report outlines the Group's performance in three key areas – Social, Economic and Environmental – detailing the way in which Flint Group has incorporated sustainable business practices into its daily activities. The report is intended to serve as a flagship document for stakeholders to help understand Flint Group's ongoing commitment to sustainability.
Flint Group's 2013 Sustainability Report is now available to download via the following link:
http://www.flintgrp.com/en/company/sustainability-log-in.php
Source: Flint Group.
About Flint Group
Flint Group, one of the largest suppliers to the printing and packaging industry worldwide, was created by the union of XSYS Print Solutions and Flint Ink Corporation in late 2005. XSYS was the result of a 2004 union between ANI Printing Inks and BASF Printing Systems, both long-standing printing industry providers with locations around the world. Flint Ink was founded in 1920 and grew consistently over time to become an internationally renowned supplier of printing inks and colourants. The 2007 acquisition of Day International completed the product line, substantially increasing Flint Group's global position in the non-ink pressroom consumables market. Flint Group has long been dedicated to serving the global printing, converting and colourant industries. For more information, visit www.flintgrp.com.