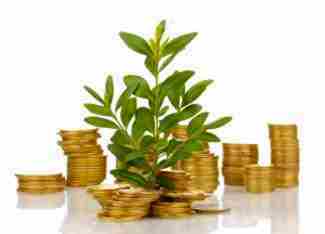 Lima, Peru – New pledges from the Governments of Peru, Colombia and Austria now bring the total pledged to the Green Climate Fund (GCF) close to USD 10.2 billion equivalent from 27 countries.
The Government of the Republic of Peru, which is hosting the 20th UN Climate Change Conference of the Parties (COP20) in Lima, announced it would pledge USD 6 million. "We have to build the biggest alliance in history against global warming. There are no partial solutions, we must act now," said the Peruvian President, Ollanta Humala.
Joining Peru, the Government of the Republic of Colombia also announced a pledge of USD 6 million to GCF. Speaking at the Conference, President Juan Manuel Santos stated, "We recognize that tackling climate change cannot wait. It is a debt we owe not only to nature but also to future generations."
Four countries from the Latin American region have announced pledges to the Green Climate Fund to date, with Mexico and Panama making their pledges at the recent UN Climate Summit and at the Berlin Pledging Conference, respectively.
Hela Cheikhrouhou, Executive Director of the Fund, congratulated the Governments of Peru and Colombia for their strong leadership as two key members of the Pacific Alliance: "I warmly welcome these important pledges which send a powerful signal that we can only successfully tackle climate change together. Every new pledge builds trust," she said.
Announcing the Austrian pledge, Andrae Rupprechter, Minister of Agriculture, Forestry, Environment and Water Management, said, "I am glad to announce today that Austria is in a position – as a preliminary first step – to feed a total of USD 25 million into the Fund in the years 2015 to 2018. I am in negotiations to double this amount up to USD 50 million in a second step early next year."
"I welcome the pledge from the Government of Austria, and we will double up efforts in the coming months to ensure contributions can quickly start to be deployed," Cheikhrouhou said.
A day earlier, on December 9, the Governments of Australia and Belgium joined other nations in pledging to the Green Climate Fund, committing AUD 200 million (Australia) and EUR 51.7 million (Belgium) to the Fund, respectively.
"All countries should take practical and proportionate steps to take action on climate change while safeguarding economic growth," stated a joint press release issued by Australian Prime Minister Tony Abbott and Minister for Foreign Affairs Julie Bishop. The latter addressed the conference in Lima.
Belgian Deputy Prime Minister and Minister of Development Cooperation Alexander De Croo said that "through the Green Climate Fund, we are helping developing countries to also ensure sustainability of their economic growth path."
"The USD 10 billion threshold reached here at COP20 is a landmark achievement," said Hela Cheikhrouhou. "I warmly welcome the new pledges from Belgium and Australia and congratulate them for their leadership," she said, thanking them also for their active role on the Board of the Fund.
70 developing countries have so far designated a national authority or focal point as the governmental counterpart of the Fund. 27 of them have requested support from the Fund to get ready and access it.
The Green Climate Fund continues to call on countries that are able and willing to come forward and invest in the Fund. The funding mobilized through GCF will in turn catalyze a significant multiplier effect, including through its Private Sector Facility, a unique feature of the Fund.
For more information, visit:
http://news.gcfund.org/
Source: GCF.