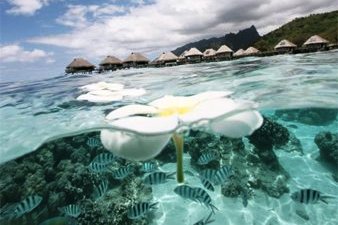 McLean, Virginia – Hilton Worldwide (NYSE: HLT) released its 2013-2014 Corporate Responsibility Report on October 13. The report is Hilton Worldwide's third corporate responsibility report, and its first since returning to public markets following a record-breaking initial public offering (IPO) in December 2013.
The report highlights efforts, achievements and priorities across the four focus areas of Hilton Worldwide's corporate responsibility strategy, 'Travel with Purpose': creating opportunities, strengthening communities, celebrating cultures and living sustainably.
"2013 was a year of tremendous progress for Hilton Worldwide. As we build on this momentum, we are mindful of the need to achieve this growth in a responsible and sustainable manner," said Christopher J. Nassetta, President and CEO, Hilton Worldwide. "Travel with Purpose serves as the guide for growing our company in a way that benefits our business as well as the communities where we live, work and travel. I am proud of the progress we have made and will continue to make as we look to achieve our goals in the future."
Key achievements highlighted in the report include:
Reducing energy use by 13.6 percent, carbon output by 20.2 percent, waste output by 26.8 percent, and water use by 13.1 percent since 2009
Achieving ISO 50001 energy management system certification across Hilton's entire portfolio of hotels, making Hilton Worldwide one of the first multinational organizations to certify its entire system globally
Announcing Company's global "Open Doors" Commitment, which aims to impact at least 1 million young people by 2019 by helping them to reach their full potential
Launching the Global Youth Wellbeing Index, a tool for governments, businesses and civil society to use to advance youth agendas, funding and programs
Hosting more than 600 career awareness events as part of Careers@HiltonLive, reaching more than 73,000 young people around the world
Hiring more than 2,000 United States veterans and their families since launching Operation: Opportunity in 2013
Training nearly 2,000 managers and department heads on child trafficking awareness and reaching more than 45,000 Team Members through Company's Code of Conduct training
Activating nearly 2,400 global projects and contributing 200,000 volunteer hours during our Global Week of Service
Participating in the Carbon Disclosure Project
Supporting more than 700 hotels with our Living Sustainably environmental awareness campaign
"Responsibility and sustainability are key parts of our long-term business strategy. We are proud of the work our Team Members and franchise partners around the world do to drive local solutions that result in new opportunities for youth, the development of responsible supply chains, conservation of scarce natural resources, as well as greater cultural understanding and support for human rights," said Jennifer Silberman, Vice President of Corporate Responsibility, Hilton Worldwide.
About Travel with Purpose
Travel with Purpose is Hilton Worldwide's corporate responsibility commitment to providing shared value to its business and communities in four areas – creating opportunities for individuals to reach their full potential; strengthening communities where Hilton Worldwide operates; celebrating cultures and the power of travel; and living sustainably through the measurement, analysis and improvement of the company's use of natural resources.
To learn more about Hilton Worldwide's commitment and approach to corporate responsibility and to view the 2013-2014 corporate responsibility report, visit:
http://cr.hiltonworldwide.com/
Source: Hilton Worldwide.
About Hilton Worldwide
Hilton Worldwide (NYSE: HLT) is a leading global hospitality company, spanning the lodging sector from luxury and full-service hotels and resorts to extended-stay suites and focused-service hotels. For 95 years, Hilton Worldwide has been dedicated to continuing its tradition of providing exceptional guest experiences. The company's portfolio of twelve world-class global brands is comprised of more than 4,250 managed, franchised, owned and leased hotels and timeshare properties, with more than 700,000 rooms in 93 countries and territories, including Hilton Hotels & Resorts, Waldorf Astoria Hotels & Resorts, Conrad Hotels & Resorts, Curio – A Collection by Hilton, Canopy by Hilton, DoubleTree by Hilton, Embassy Suites Hotels, Hilton Garden Inn, Hampton Hotels, Homewood Suites by Hilton, Home2 Suites by Hilton and Hilton Grand Vacations. For more information, visit www.hiltonworldwide.com.