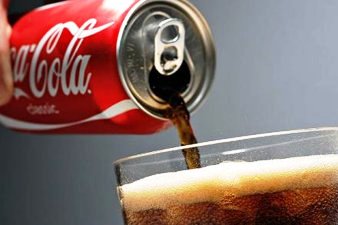 Atlanta – The Coca-Cola Company released its 11th Annual Sustainability Report highlighting the progress the Coca-Cola system made in 2013 against the 2020 Sustainability Goals announced last year.
"Coca-Cola can only be as healthy, vibrant and resilient as the communities we proudly serve around the globe. That's why we're working together with our bottling partners across our system to build stronger, more active communities and advance environmental conservation," said Muhtar Kent, Chairman and CEO, The Coca-Cola Company. "Unlocking the collaborative power of the Golden Triangle of business, government and civil society organizations allows for a much greater collective impact than any one organization or even sector could hope to achieve alone."
This is the first report to include both an update on existing sustainability goals and the Company's new global 2020 goals. The report follows the Company's sustainability framework – "Me, We, World" – and is rooted in three leadership priorities:
Women

: In its fourth year of this initiative for women, the Company continues the journey to economically empower 5 million women entrepreneurs across its value chain by 2020 through the 5by20TM program. This initiative aims to help women entrepreneurs, from fruit farmers to artisans, overcome the barriers they face to succeed in business. As of December 31, 2013, the 5by20 programs had enabled more than 550,000 women in 44 countries since 2010. More than 255,000 women were impacted in 2013, an increase of more than 50% over the previous year.
Water

: Coca-Cola is working to balance the water it uses by 2020, returning to the communities and nature an amount of water equivalent to that used in the Company's beverages and their production. Coca-Cola is currently on track to achieve this water goal. In 2013, they replenished an estimated 68% (a calculated estimate of108.5 billion liters) of the water used in the finished beverages through 509 community water partnership projects in more than 100 countries, and they improved their water use efficiency for the 11th consecutive year with an 8% improvement over 2010.
Wellbeing

: The Company continues work to meet its 2013 global business commitments to promote wellbeing and to help address the public health challenge of obesity. In 2013, they offered more than 800 reduced-, low- and no-calorie products worldwide – nearly 25% of their global portfolio. They also supported more than 290 physical activity programs in nearly 125 countries.
The report also updates other areas of progress. Through The Coca-Cola Foundation, the Company's global philanthropic arm, they invested $143 million (1% of their operating income) to support sustainable community initiatives in 2013. They also continue applying their supply chain and logistics expertise to help deliver essential medicines to communities that need them through Project Last Mile.
The Company continues to work against ambitious new goals to reduce the carbon footprint of "the drink in your hand" by 25% and to sustainably source key agricultural ingredients by 2020. In addition, through June 2014, the company had distributed more than 25 billion fully recyclable PlantBottleTM packages across nearly 40 countries since the program launched in 2009.
"We're investing in sustainability because it helps us grow our business, make a positive difference for the people and communities we serve, and protect the environment we all share," said Bea Perez, Chief Sustainability Officer at The Coca-Cola Company. "The results in our report reflect Coca-Cola's commitment, our employees' passion, and the power of our many partnerships."
The 2013/2014 Sustainability Report demonstrates The Coca-Cola Company's commitment to continuous improvement, increased disclosure, risk assessment and expanded stakeholder engagement. The report is available on the Company's website, Coca-Cola Journey, and features social and multimedia capabilities.
This year, the Company developed the report at the Core In Accordance level of the GRI G4 Guidelines. Ernst & Young LLP, a registered public accounting firm, provided external assurance on sustainability indicators related to water use ratio, PlantBottleTM packaging, lost-time incident rate, front-of-pack labelling and manufacturing greenhouse gas emissions.
Check the following link to read/download the Full Report:
http://www.coca-colacompany.com/sustainability/
Source: The Coca-Cola Company.
About The Coca-Cola Company
The Coca-Cola Company (NYSE: KO) is the world's largest beverage company, refreshing consumers with more than 500 sparkling and still brands. Led by Coca-Cola, one of the world's most valuable and recognizable brands, the Company's portfolio features 17 billion-dollar brands including Diet Coke, Fanta, Sprite, Coca-Cola Zero, vitaminwater, Powerade, Minute Maid, Simply, Georgia and Del Valle. Globally, the Company is the No. 1 provider of sparkling beverages, ready-to-drink coffees, and juices and juice drinks.  Through the world's largest beverage distribution system, consumers in more than 200 countries enjoy their beverages at a rate of 1.9 billion servings a day.  Together with their bottling partners, the Company ranks among world's top 10 private employers with more than 700,000 system associates. For more information, visit www.coca-colacompany.com.